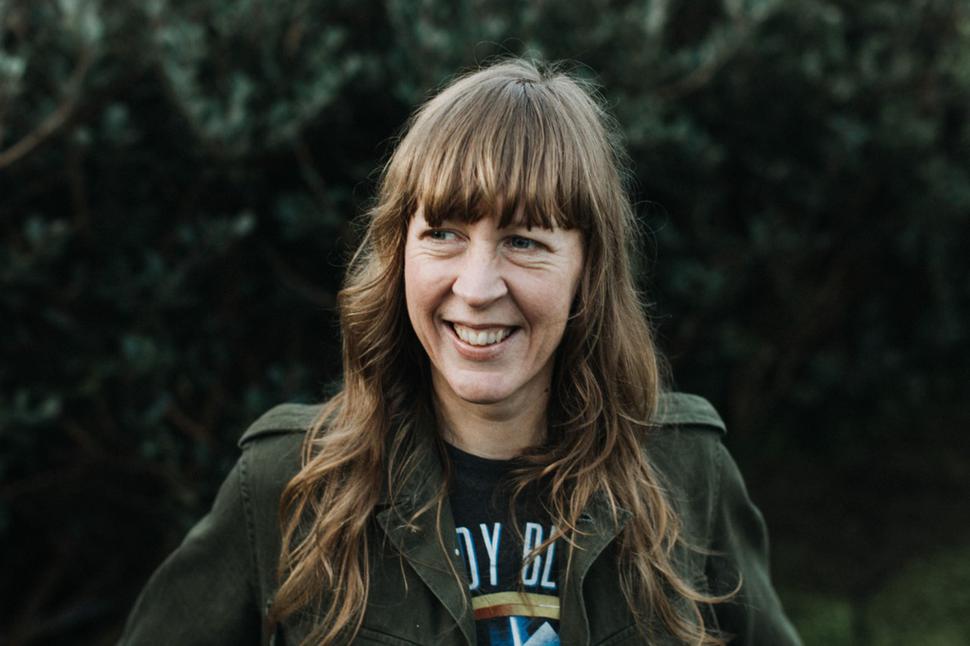 Favourite Things: Greatest Friend Pre-Loved Clothing Store Owner Angela Winter Means
Pre-loved clothing collector Angela Winter Means shares her five favourite things
Friday Aug. 30, 2019
Angela Winter Means isn't sure how to describe the clothing collection in her Waiheke store. "I'm still trying to work that out after years of being a vintage dealer when sourcing was plentiful," she says. "It's mostly inspired by innovative and ethical American designers."
Her store Greatest Friend is hidden away off the main hub of Oneroa village on Oceanview Rd in a "calm, uncluttered" studio space. "A lot of people walk in and they think it's not a vintage store," says Angela. "It looks contemporary."
When sourcing pre-loved pieces for resale, Angela prioritises classic and hard-wearing natural fabrics — "there's no crazy 80s power suits or sequins but I have prairie dresses. It's romantic," she says.
READ: Favourite Things: Contemporary Artist Nikau Hindin
Alongside vintage, there are also new pieces from local designers such as Penny Sage and Lela Jacobs— "to be low impact and support good local design" — and there's a sustainable swimwear brand from Toronto, well suited to the shop's island location.
"There's a lot of different eras and styles but when I put it on the rack it tells a story," she says.
The 40-year-old can certainly be considered a pioneer in the world of vintage and pre-existing clothing — Angela was one of the first vintage sellers featured on the now global shopping platform Etsy. She had been working in the States, managing musicians in the underground scene when her first love, sewing, came calling.
Angela began to research the idea of starting her own label and found inspiration in clothing from historic eras. The idea of reselling and approaching the industry from a more sustainable angle was quickly settled on. Next came a vintage designer showroom in Philadelphia that presented fashion shows in LA and New York to high-end designers and socialites.
Angela is often asked how she hunts out gems for resale. "I'd say my collection comes from my heart and my knowledge of textiles," she says.
But Angela's spent time getting her fingertips dirty scouring op-shops, flea markets and estate auctions in the States."I was a complete addict," she says. "I would get up at four in the morning to be one of the first there and come home and just wash s*** all day long. It's so thrilling when you find the mecca."
READ: Favourite Things: Auckland Museum Curator Grace Lai
After a "fairytale run" slinging vintage for more than a decade, it's since become increasingly difficult.
Now that she's based on Waiheke, sourcing is mostly done through relationships with clients who have large collections. "I can't source what I used to," she says. "It's become such a trend over in the States and I can see it happening here."
Riding the wave of the market and a longing for the New Zealand landscape nudged Angela to relocate home with her family in 2017. She sold 12 racks of historic clothing to one designer at US outlet Free People and kept a few bags to sell at Karangahape Rd's Cross Street Market to test out local demand. Angela was excited to see the individuality of personal style — the complete opposite to taste in the States "There's a real uniform over there," she says. "Whereas you look at a group of women here and they all look different."
One of her passions is personal styling. "I know people don't have a lot of time to go into op-shops so that's why people like me are here," she says. "I would say have the basics in your wardrobe and don't go with trends." Her own philosophy is about sticking with a signature look. "My own style is kind of like . . . prairie bogan. I would dress like an Edwardian school girl all day long if I could."
• Greatest Friend will show a collection of vintage as part of the Sustainability Show at New Zealand Fashion Weekend in the Auckland Town Hall on Saturday, August 31, 12.40pm.
MY FAVOURITE THINGS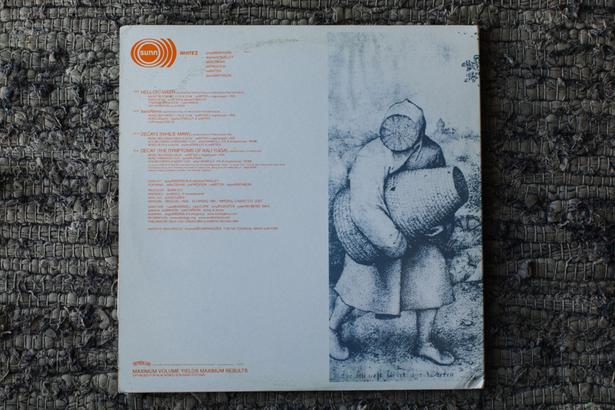 1 Country Women
This came out of California in the 70s and was my first thrift find when I moved to the US in 2003. It's written by friends who lived off the land self-sufficiently and has all you need to know in life. Beautifully written with hand-drawn diagrams and illustrations. Collaborating brings life to an epic proportion. This is a reminder of such.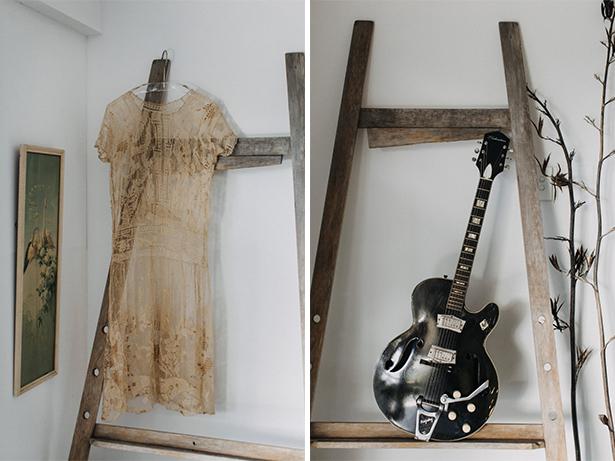 2 My engagement ring
When I see it I am reminded of how much I love my husband, Joel, and how blessed I am to have my daughter, Rowan. It's from 1910, with white gold and a tiny diamond and has runes engraved into it. We have been married 11 years but who's counting, we're just growing more love.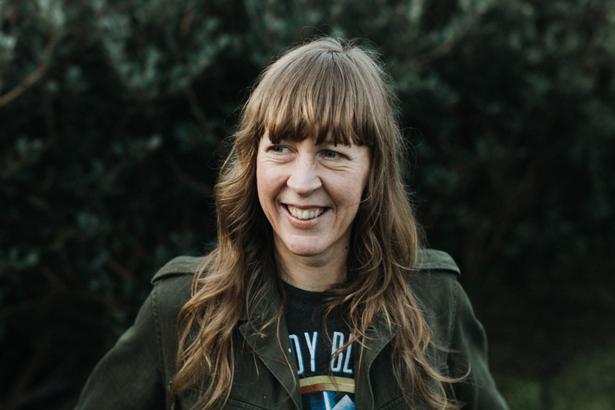 3 SUNN0))) — White 1, LP Album
The best memories I have of working in music was with SUNN0))). We went from playing to 50 people to 5000 during my US music career. They are inspiring for the pure natural energy they exude both on and off stage. It was an honour to assist in their growth over eight years. Stick to what you know and be true to yourself and you can do anything.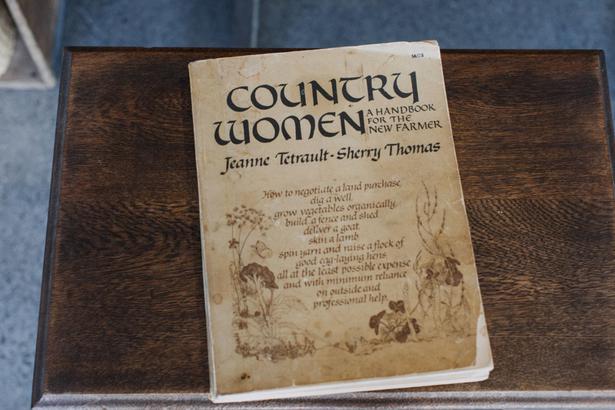 4 1920s Arts and Crafts Era Dress
This is handmade using wooden beads in disregard to symmetry or a pattern. I found it at one of my regular flea haunts from a man who'd had an antique shop in DC and was still clearing out the backroom. It was with five other unusual beauties, which I have since sold. Jackpot!
5 1965 Silvertone Guitar
I bought this from a guy named Joe, who wore striped overalls and drove a little mint convertible car around San Francisco. He dealt only in vintage maps so when he ended up with guitars he sold them cheap to people like me. This guitar holds a note like no other. I love to drone/raga out on it with an e-bow or good old feedback.
Share this: