From Fashion To Film: Model Lili Sumner's Directorial Debut
The New York-based New Zealand model talks about her foray into the world of film-making and her first project, 'Lucan asks Why'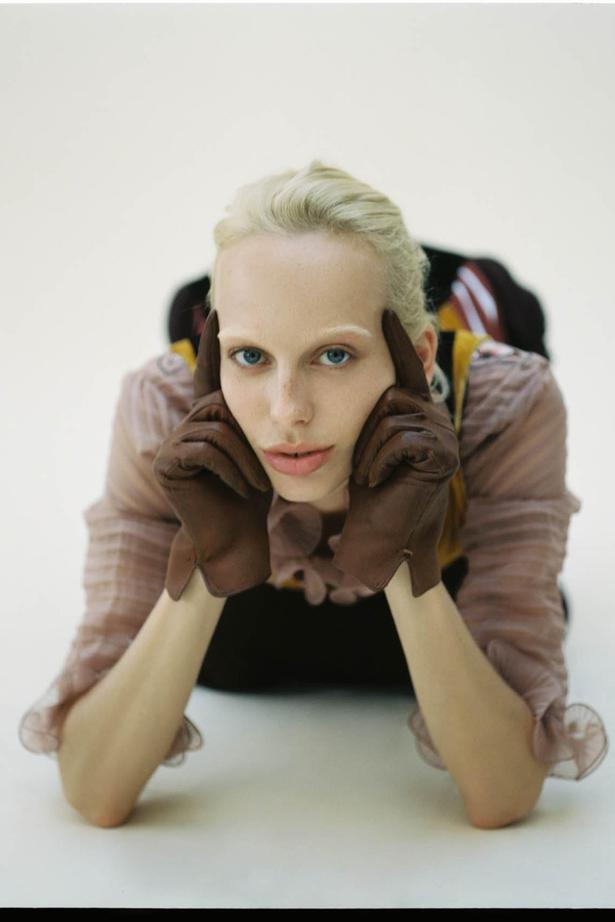 Wednesday Oct. 9, 2019
Storytelling can take many forms. For New York-based Lili Sumner, the written word has always been one of her preferred mediums outside of her day job as one of New Zealand's most successful models working internationally.
With work for brands like Saint Laurent, Miu Miu and Sonia Rykiel, regular photo shoots for magazines Love, i-D, Interview and Dazed and with photographers Juergen Teller, Ryan McGinley and Liz Collins under her belt, Lili's creativity and disposition are the golden threads that weave together her life in front of the camera, as an artist and now behind the camera, with the release of her first short film Lucan asks Why.
A beautiful vignette that centres on two sisters talking about life, work and truth, Lucan asks Why manages to be both clever and pure. Starring Coco Gordon-Moore, daughter of Sonic Youth frontwoman Kim Gordon, and Lilac Sky Cianciolo as her much-younger sister, the film offers up questions around modern capitalism and existentialist dread disguised as an innocent conversation between the two.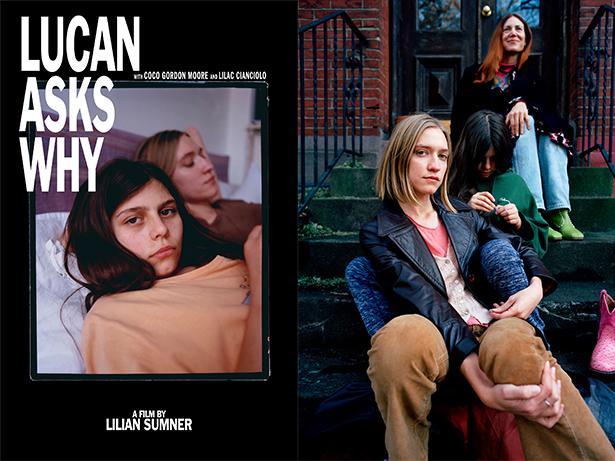 Lucan asks Why was launched in New York in a suitably stylish way with Gucci hosting a screening party at the cultural hub of its SoHo Wooster Bookstore, a representative having contacted Lili through her agent at Next Management New York.
The brand graciously covered the film's post-production costs in order for it to be completed in time, which Lili says she's very thankful for.
Lili and I have been good friends for nearly a decade. We met through modelling and bonded over a shared Steiner education and love of reading.
It's a phrase that's used a lot to describe certain people but I've always admired the way Lili draws people to her — she has always seemed to carry a spark and sense of serenity and self-acceptance that is a rarity in the world of fashion – certainly in the world of modelling.
READ: A Chat With Award-Winning Screenwriter Philippa Boyens
Her personality is the opposite of brash, yet she has the ability to be single-minded and determined when it comes to her work outside of modelling that feeds her ever-present creative spirit.
The transition from writing, painting and drawing to film-making was a fairly natural one, Lili tells me over the phone from New York, as she started reading screenplays from her favourite movies.
Lucan asks Why was originally written as a short story, inspired by a conversation she had with her younger sister in Iceland.
After realising it would be even better as a short film, Lili decided to take a three-month screenwriting course at Gotham Writers' Workshop, an adult-education writing school in New York
From the outside, it's not an unexpected jump — both writing and film-making are in her blood. A documentary called This Way of Life made by her mother Barbara Sumner Burstyn and stepfather Thomas Burstyn was shortlisted for an Oscar in 2012, and her father is Academy Award-winning film editor John Gilbert whose films include The Lord of the Rings: The Fellowship of the Ring, The World's Fastest Indian and Hackshaw Ridge.
"I've always been very aware of it, and I've always been lucky to be shown a lot of great slash obscure films from a really young age, from my dad and my stepdad and my mum as well," says Lili of this heritage.
"I wasn't really thinking I would ever do it. When I was younger I was kind of like 'Oh, that's their thing.' Then it just started to make more and more sense. And coming at it from a writer's perspective, writing these short stories and not really sharing them — I had to get over that once I got into screenwriting."
Screenwriting forms a nice connection from a private creative practice to a public one, she says, and having her parents' guidance has been helpful.
Unlike many of the rest of us, Lili isn't paralysed by overthinking when it comes to executing her ideas.
"I didn't really think about why I chose this particular thing to make into a short film. I just started doing it, which is a thing I realised I do," she muses. "I think because if the idea comes and it makes sense to you, when you start to execute it — if you do that quite soon after having the idea, the idea itself is still unfolding. It's alive and not this overworked idea — you're almost getting to know it at the same time as doing it, which is also how I like to write."
To start the process of making Lucan asks Why, Lili went to see a contact she had in the TV world in the hopes that they might help her with funding. "She was basically like 'you don't need any money, but just make the film'", Lili laughs. "So, I figured out my crew and I'm really lucky that I had my stepdad (Thomas Burstyn) who is an amazing Director of Photography. He was on a job in Canada going back to New Zealand, so he came by New York on his way home."
They prepped and shot the film together.
LISTEN: Viva Talks Podcast With Documentary Film-Maker Pietra Brettkelly
"That was so nice to have someone I know so well as the DP, and he was very supportive. Also, because the story is quite personal and family-feeling — the main character is 10-years-old, so I wanted the set to feel like a family vibe."
Lili spent a lot of time with Lilac and Coco in the lead-up to filming, which helped everyone feel as comfortable as possible.
In a way it's hard for her to say what her film is about, because all her favourite books and movies aren't so linear in that way. She loves things that provide a snapshot into someone's psyche or world.
But if she had to describe it in a sentence?
"It's kind of about a big sister coaching a little sister through an existential crisis," she offers. "Or someone tries to explain capitalism to a 10-year-old."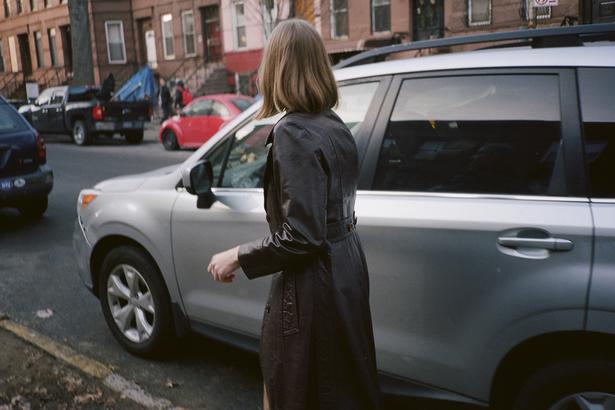 Through the process of making the film, Lili discovered a love of collaboration which she had shied away from in the past.
Aside from her newfound passion for film, Lili is still taking on modelling jobs which are a funny role reversal from being in charge on her film set, she says, but she enjoys them still and they help fund her creative projects.
With Lucan asks Why currently in submission with the New Zealand Film Commission for festivals, Lili hopes it will be available soon to view in New Zealand.
In the meantime, seeing her ideas come to life on screen has inspired her to pursue further projects — she recently shot a music video for her close friend and fellow model Grace Hartzel's band, and was working on a treatment for a commercial at the time of our phone call.
"I feel if I let a character just become themselves, it's out of my hands in a way," says Lili of her creative process. "It's almost like you don't want to look at it too straight on or too much in the face, because it might not show you the real thing. You have to just let it engulf you somehow."
Share this: