The Local Fashion Brands Making Face Masks
Fashion designers supplement mask delivery delays and shortages by making their own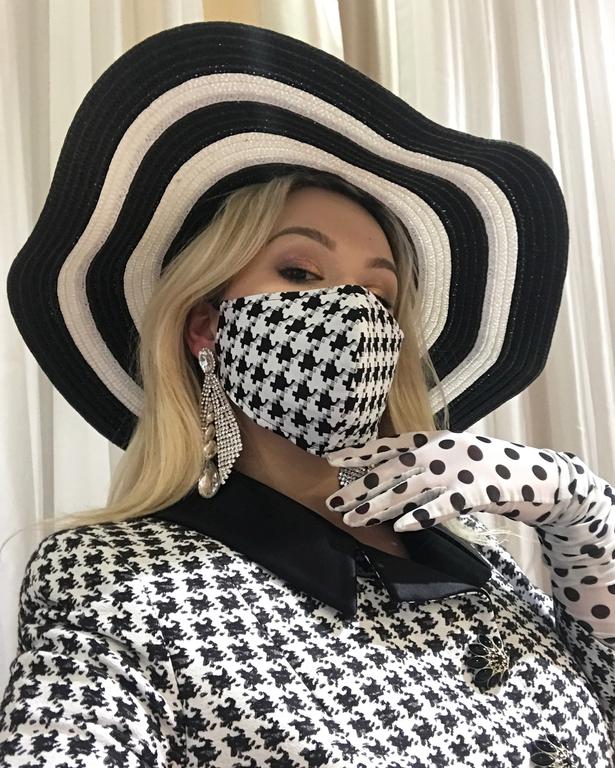 Thursday Aug. 13, 2020
As New Zealand heads into another day of alert level 2 (nationwide) and alert level 3 (wider Auckland) after the announcement of Covid-19 cases in the community from an Auckland family, the demand for wearing face masks has risen once again after Prime Minister Jacinda Ardern strongly encouraged New Zealander's to wear face masks if they leave their homes, and to even consider wearing "liberal interpretations" of face masks - including bandanas or scarves.
While the majority of masks are not medical grade, the point is to consider some form of cost-effective protection, and face coverings help slow the spread of the virus.
After more than 100 days of being Covid free, the new cases announced this week have encouraged a handful of local fashion designers to make use of their resources, off-cuts and skills to make masks accessible to Kiwis, and to help supplement delivery delays and shortages of masks across the country - and even the rest of the world.
Some, like Hamilton-based designer Annah Stretton, have been producing their own face masks since March, producing up to 30,000 re-usable face masks a day.
From linen to organic cotton, cloth face masks are effective for the general public as they create a barrier between your mouth and nose and those around you. This makes it more difficult for the droplets that spread coronavirus through coughs, sneezes and talking to reach others; and serve as an indirect reminder to avoid touching your face.
The average person who is not working in a medical environment with COVID-19 patients should wear a cloth mask to conserve personal protective equipment (PPE) for our medical workers.
WATCH: How To Wear A Fabric Mask Safely
While we consider our health and the health of those around us in and outside of our bubbles right now, the creative spirit of our local fashion industry highlights you can still express your personal style in a safe way too, with fun, reusable and easy to wash masks.
Here are some of our current favourites. 
ADRIENNE WINKELMANN
Who said masks had to be dull? Stay safe and chic 24/7 in something a little extra spesh from the always fabulous Adrienne Winkelmann. Masks are all 100% cotton made from vintage Adrienne Winkelmann materials - and start from $25 (excluding postage).  Available now at Adriennewinkelmann.com. There are three sizes available, and 14 colourways so you can mix and match your mask with your outfit. 
PAPA
Local designer Keva Rands has launched made-to-order masks for her fashion label Papa, following a one-for-one model that, for every mask purchased, sees another donated to The Aunties - an organisation and community support network that assists women and femmes living with domestic violence. 
JOJO ROSS
The designer lends her signature futuristic aesthetic to clean-cut face masks.
JEANINE CLARKIN
The Waiheke Island-based designer has a range of denim, blanket and cotton masks that feature words in Te Reo. 
HILLS HATS
The Wellington-based hat experts recently turned its attention to masks, creating matching hat and mask sets. 
min - height: 699px ">
LOCLAIRE
Orders have closed due to the high-demand, but nevertheless, a brand to keep in mind - this pandemic is going to be around for some time. 
JULIETTE HOGAN
The designer has released a selection of face masks using some of her key prints. 
TWIG & TALE
The local website offers free face mask patterns (pleated and panel versions) with multiple fastening options.
ANNAH STRETTON
Re-usable masks in myriad colours and fabrics. The Waikato business says it is making as many as 30,000 face masks a day.
Non-medical, reusable masks with ties made from offcuts from its print and colour heavy Ruby and Liam collections.
CACTUS
A highly efficient, portable face mask. For those that can afford $45 for a mask, go for it.
LIZ MITCHELL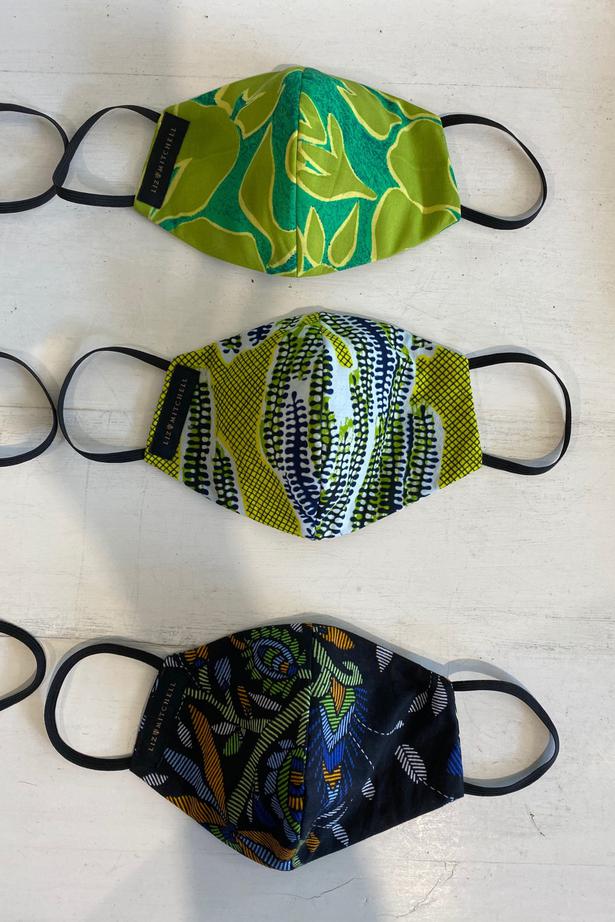 Face masks by Auckland designer Liz Mitchell. Photo / Liz Mitchell
Auckland-based designer Liz Mitchell has turned her hand (and some divine textiles, including Liberty cotton) to mask-making. These are made from cotton and have an inner layer of merino wool acting as a filter, plus a removable wire nose bridge - good for those who wear glasses. Email info@lizmitchell.co.nz to find out more.
HAVILAH
Wellington-based designer Havilah Arendse is selling these cute and cheerful face masks, made from offcuts from previous collections. Each mask costs $20 (plus $5 for domestic shipping) and comes with a Helix Filter.
OVNA OVICH
Stylish masks made from off-cuts that feature adjustable elastic straps and a metal bridge at the nose for a snug fit.
 OLLI
Very stylish locally-made face masks from Wellington brand Olli, who will be releasing new patterns soon.
RACHEL MILLS
A comprehensive offering from designer Rachel Mills and her production house The Pattern Table, who will be using their resources to produce face masks in four sizes. Made from organic cotton, they have a polypropylene filter.
JOJO ROSS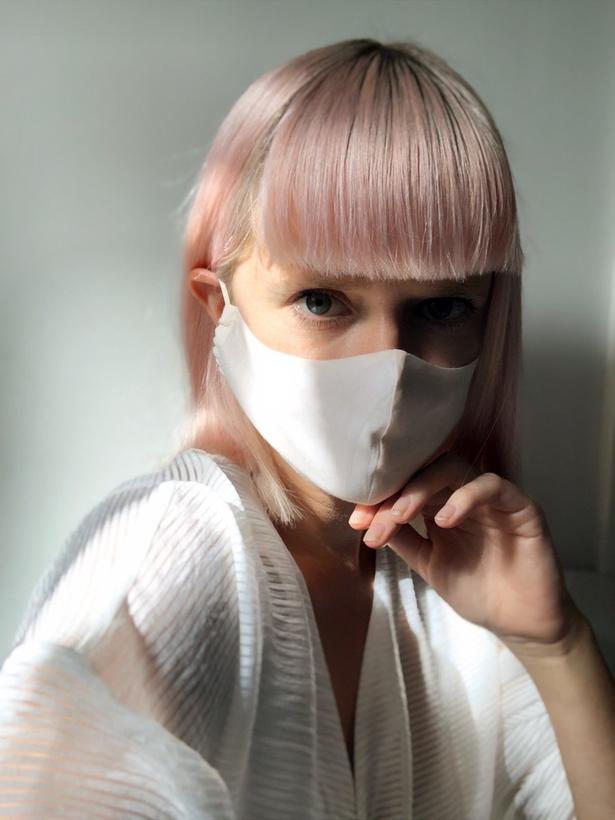 Auckland-based designer Jojo Ross. Photo / @jojo.ross
The designer lends her signature futuristic aesthetic to clean-cut face masks.
STANDARD ISSUE
Seamless, zero-waste face masks are available on this knitwear stalwart's website. ⁠
WALLACE ROSE
Limited edition masks from the local brand - non-medical reusable, washable and reversible. Featuring some of its signature whimsical prints, there's something for everyone. To order, email shop@wallacerose.co.nz. 
STAPLE & CLOTH
Staple & Cloth's face masks are cut and sewn in-house from offcuts from previous collections. The fabrics used are either 100 per cent linen or cotton with elasticated ear loops.
All styles available in small, medium and large. The brand is also working alongside Women's Refuge - For every mask purchased online Staple & Cloth will be matching the sales by gifting the same amount of masks sold. These masks will go to the women who are currently staying at the safe houses in Auckland but also the families Women's Refuge work with daily within the community too. 
KATE SYLVESTER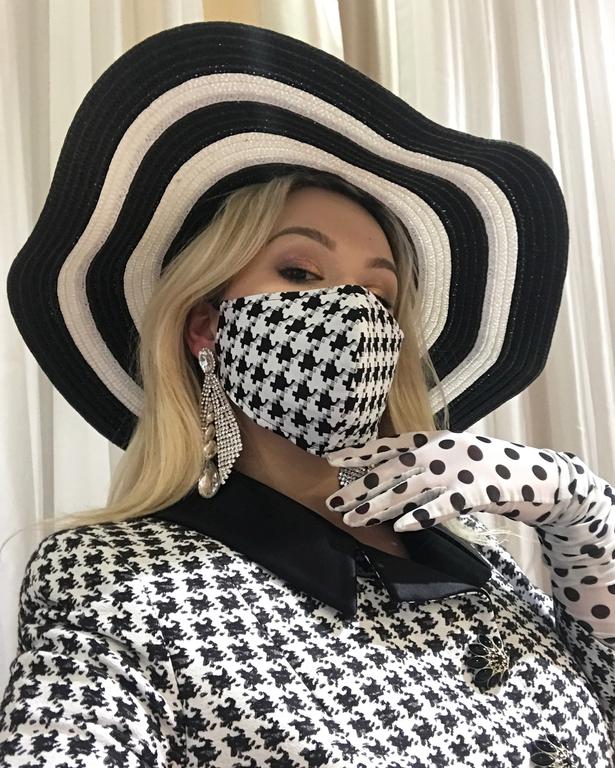 Adrienne Winkelmann's masks are all 100% cotton made from vintage Adrienne Winkelmann materials. Photo / Supplied.
Made from some of the designer's signature prints, these face masks are perfect for those who want to make a style statement.
ZAMBESI
Cool new masks featuring the brand's beloved logo print.
SHONA TAWHIAO
Local designer Shona Tawhiao has created some striking masks, which can be ordered via direct message on Facebook.
PARISIAN
Local menswear accessories experts Parisian have been crafting ties and complementary accessories in New Zealand since 1919, and like all brands, have made a pivot to adding face masks to its portfolio. Made from the same premium fabrics as its ties and pocket squares, customers can mix and match their facemasks made from Liberty fabrics lined with a uniquely woven super-fine 100 per cent merino wool. The masks also feature superior wicking and antibacterial properties, allowing moisture to be drawn away from the skin, for added comfort.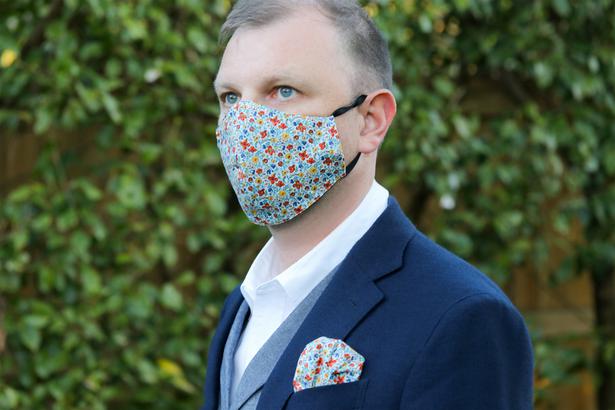 John Crompton from Parisian wears a matching pocket square and tie set. Photo / Supplied.

'In that early stage we began conceptualising how best to dove-tail the idea of a fashion mask into our collections, without losing sight of our essence' says John Crompton Parisian's 4th generation managing director. 'Making in New Zealand and making the best quality we can is part of our DNA and crucial to our survival in an industry that has largely fled our shores.' 

Parisian face masks $50. Parisiancrafted.co.nz

MEO

⁠Made in its Auckland workroom, the washable, reusable mask is crafted in compact spun cotton. Each mask is knitted with an in-built pouch for use of a replaceable filter. Included with each mask are 2 x Helix™ Media custom replaceable filters. Workroom off-cuts are used to make the linen storage bag.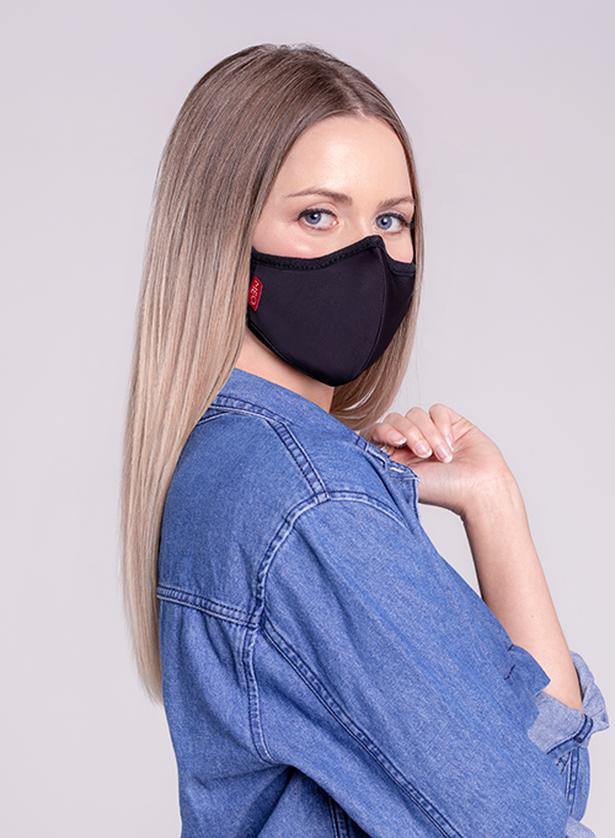 MEO face masks are designed in New Zealand by Healthy Breath. The masks use scientifically selected New Zealand sheep wool and are designed to reduce the build-up of moisture and heat for maximum comfort. MEO have a range of colours and patterns to choose from, as well as four specialised child mask options as one of New Zealand's few child face mask providers. Available here.
Share this:
More Fashion / Features & Profiles