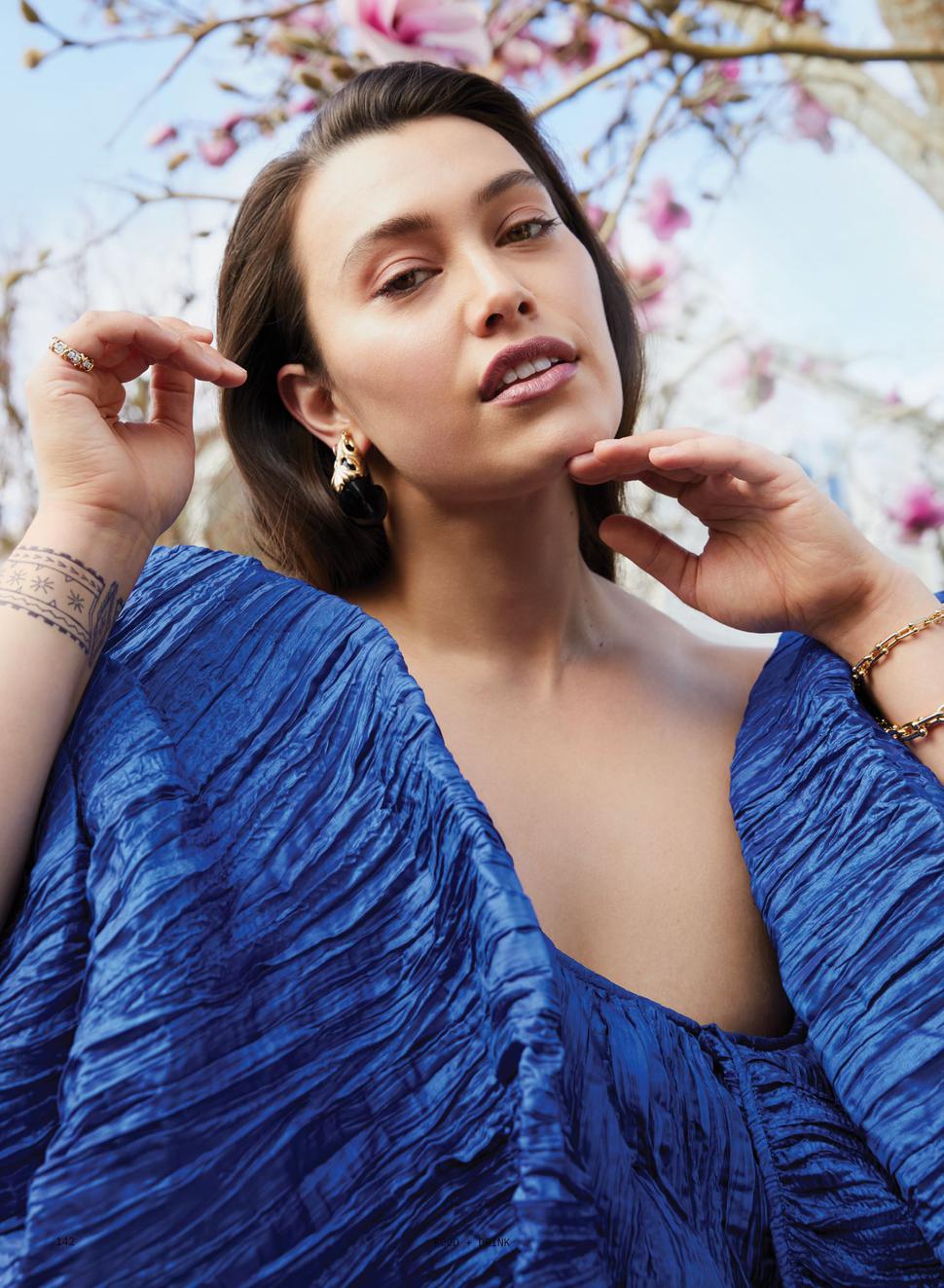 Say Hello To Viva Magazine - Volume Five
Nature, family and new creative energy helps define our mood for the start of spring featuring our glorious cover star, soprano and top model Isabella Moore
Monday Aug. 23, 2021
Multi-talented soprano and model Isabella Moore is the fearless cover star of the newest issue of Viva Magazine, which hits newsstands nationwide from today.
WATCH: VIVA MAGAZINE - VOLUME FIVE
Photographed by one of New Zealand's leading fashion photographer's Mara Sommer, Isabella wears a blue gown by rising Wellington-based label Havilah, designed by Havilah Arendse. Also special is Isabella's newly adorned taulima (Samoan wrist tattoo) by top tatau artist Tyla Vaeau Ta'ufo'ou, completed only a few days before the shoot.
It's a full-circle moment for Isabella in Viva Magazine - she featured in the inaugural issue of our gloss edition when we launched a year ago in September 2020, photographed by Hohua Ropate Kurene for Viva Magazine - Volume One.
Isabella joins a line-up of previous top Viva Magazine cover stars - Manahou Mackay (Volume One), Lili Sumner (Volume Two), Jordan Daniels (Volume Three) and Holly Rose Emery (Volume Four).
READ: Viva Volume Two Cover Star Lili Sumner's Ode To Home
In an exclusive interview with writer Kim Knight, Moore - who recently returned home from London - discusses the importance of home and family ties, including the strong bond she has with her grandfather, the writer and artist Albert Wendt (ONZ, CNZM).
It was Wendt who inspired her to pursue a career in the arts. A born performer, Moore won the Lexus Song Quest, the IFAC Australian Singing Competition and various scholarships. Overseas, she made shortlists for young artists' programmes in Los Angeles, New York and San Francisco.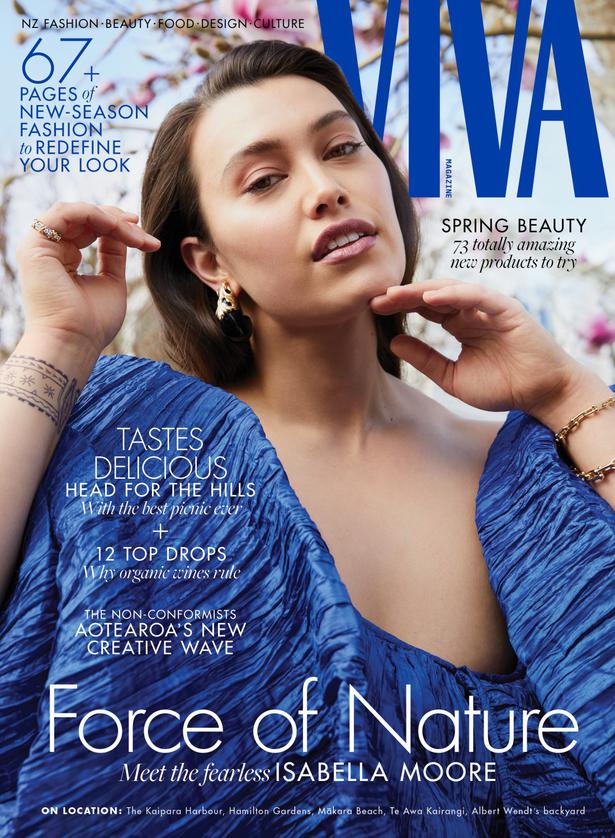 "I had a lot of early success with singing. I just kept winning competitions and riding that wave. But when I went out into the big wide world, I didn't have as much success."
It was modelling that filled a gap for Moore, first in New Zealand, then in Sydney with IMG Models, and later signing with MiLK Model Management in London. For her, modelling is a performance, just like singing.
READ: Opera Singer Isabella Moore's Influential Songs
"With singing, there is no one that has your voice and with modelling there is no one that has your look. What I've learned on my self-development journey is that everybody is just so different."
Elsewhere in the magazine, we celebrate the uplifting power of nature through new-season fashion, beauty, food, design, culture and much more. 
"This is our spring issue," says editor Amanda Linnell, "and it is full of much-needed optimism.
READ: Viva Volume Four Cover Star Holly Rose Emery On Her Newfound Sense Of Self
"Along with Moore's inspiring story, we explore the resurgence of New Zealand's craft movement, which is steeped in inter-generational traditions and represents our desire for a slower pace of life and to reconnect with the handmade.
"This is so relevant right now, when we are all in lockdown. We meet some incredible fashion designers and artists who are telling very modern stories through their work."
Viva Magazine's 164 pages are filled with inspirational spring fashion, snapped in locations nationwide.
"Another interesting aspect of the last year," says Linnell, "is how there are so many new local designers and labels, and it's an honour to shine the spotlight on them."
The magazine also stands out for its brilliant food and lifestyle content which includes stunning homeware, a guide to the best organic wines and a visit to a clever award-winning home in Petone.

Viva Magazine - Volume Five is available at supermarkets nationwide at Level 4, and magazine outlets during other alert levels.
Don't miss our free gift* to you with every purchase - a beautiful lipstick from Kester Black valued at $45. Clean, vegan and cruelty-free, there are seven key colours to help you celebrate the start of spring in style.
READ: The Best Business Advice Kester Black Founder Anna Ross Ever Received
...Plus - we're giving three lucky winners the unique opportunity to win an annual subscription of Viva Magazine and the chance to win a special self-care pack from Kester Black valued at $350. Enter your details here to go into the draw. Good luck!
For a full list of retailers up and down the country, visit our updated retailers list here.
*Free gift for retail purchasers only 
Share this: