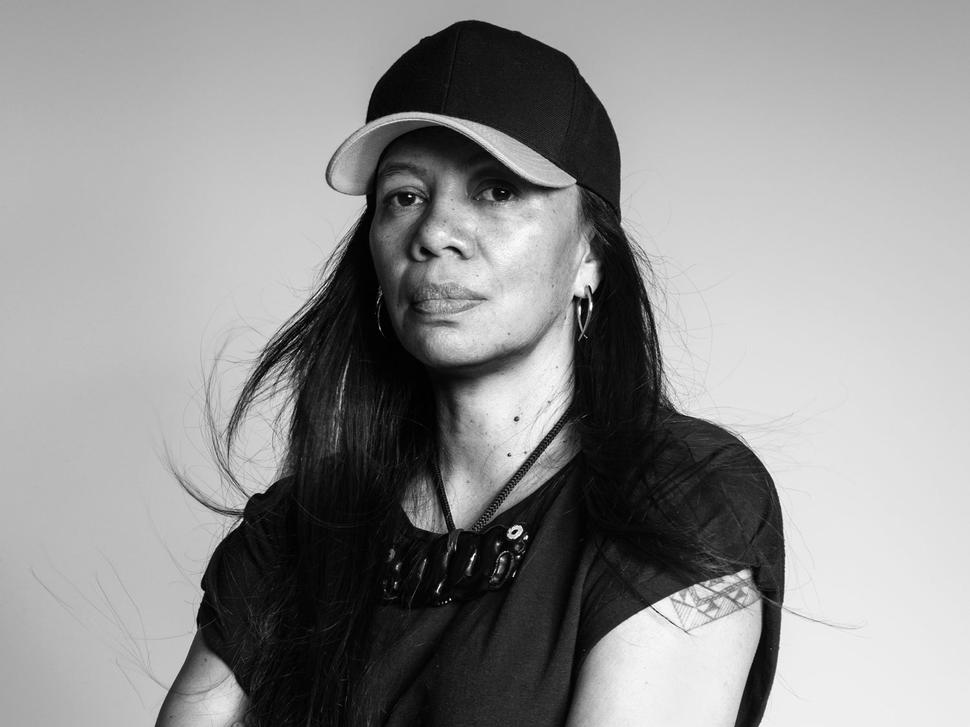 Designers In Lockdown: Catching Up With Fibre Artist Shona Tawhiao
The champion of traditional raranga shares how self-isolation breeds fresh inspiration
Sunday May 3, 2020
Shona Tawhiao (Ngai Te Rangi, Whakatōhea, Te Whanau Āpanui) is a designer who has made a significant contribution to exploring the relationship between Maori and Western fashion, and over the years, she has been celebrated by both the fashion industry and art practitioners alike for her unique point of view.
To gain respect from both worlds is no mean feat. Her championing of mahi raranga (flax weaving) in particular is what makes her one of the most important fashion designers working in New Zealand today, having learned from renowned weaver, the late Diggeress Rangituatahi Te Kanawa.
READ: How Whetu Tirikatene-Sullivan's Pioneering Style Paved The Way For Politicians Today
As a small fashion business, Shona combines her love of avant-garde fashion (what she describes as 'Harakeke Couture') with more commercial ready-to-wear pieces too, allowing the traditional art form of weaving to flourish and reach a wider audience.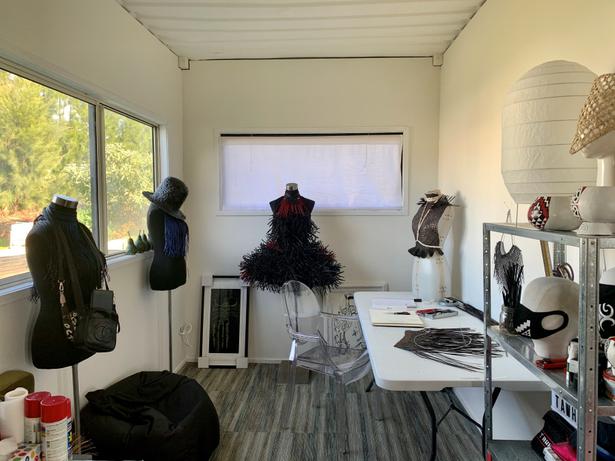 Shona's work space in self-isolation on Matakana Island, Bay of Plenty. Photo / Shona Tawhiao

Her designs have been worn by musicians and featured in Shakesperean plays at The Globe Theatre in London, and her work often cites warrior motifs and themes of power. "There's so much significance with war in history and culture" she explained to Viva in 2016. "It's a powerful influence in life for all cultures. What a warrior wears into battle is just as important as the weapons and training."

READ: Contemporary Artist Nikau Hindin's Favourite Things

Showcasing as part of the Aho showcase at New Zealand Fashion Week 2019 alongside designer Jeanine Clarkin, Shona presented a collection that re-enforced her love of combining Maori design elements with contemporary fashion. Held at the Ellen Melville Building in central Auckland, her mix of utilitarian denim pieces were shown in amongst a line-up of her popular hand-woven, sculptural designs made from flax.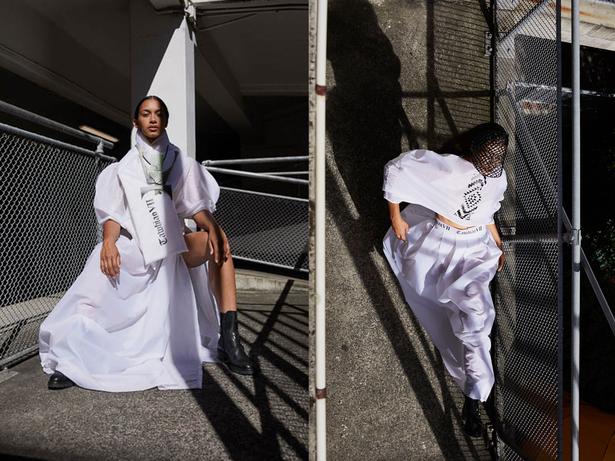 'Ma Is White' by Shona Tawhio as part of the New Zealand Fashion Museum's Moana Currents: Dressing Aotearoa Now Exhibition. Photos / Mara Sommer

Flying the flag for Maori design, Shona's work has attracted attention from the museum world too. In 2016 she partook in a prestigious three-week artist's residency at the invitation of the Oceanic Department at the Metropolitan Museum of Arts in New York, and her billowing 'Ma is White' made from parka nylon textile is currently part of the New Zealand Fashion Museum's touring exhibition Moana Currents: Dressing Aotearoa Now, currently at the Canterbury Museum.

As a smaller designer whose work toes the line between art and fashion, Shona has a little more freedom to be nimble, think creatively and adapt to the current situation. "I'm lucky to be a creative. The lockdown hasn't been an issue and my business has grown. I've had time to develop new ideas, new projects and work towards the future."

In her bubble on Matakana Island, located in the western Bay of Plenty, Shona is isolating with her youngest daughter Sevarn, partner Paora, sister Cynthia, her cat Smudge and dog Gucci. "Sevarn is in year 11, her online schooling is really important so I've been helping out where I can."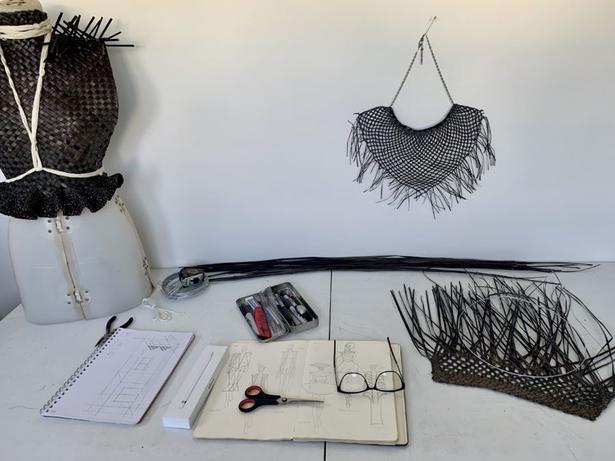 Shona's work station featuring design sketches. Photo / Shona Tawhiao

"During this time, I've been painting, weaving, printing, designing and gardening. A bit of plastering, painting and we even carpeted the studio and lounge. We ran out of materials to carry on with the kitchen.

Along with catching up on personal and at-home projects like many of us have, Shona has also used the time to look at future projects too. "There's been time to finish commissions and other small pieces.  I've revisited my love of kowhaiwhai and whakairo patterns. I found my old sketchbook from 2012 and started weaving a headpiece from a drawing I never had time to make before."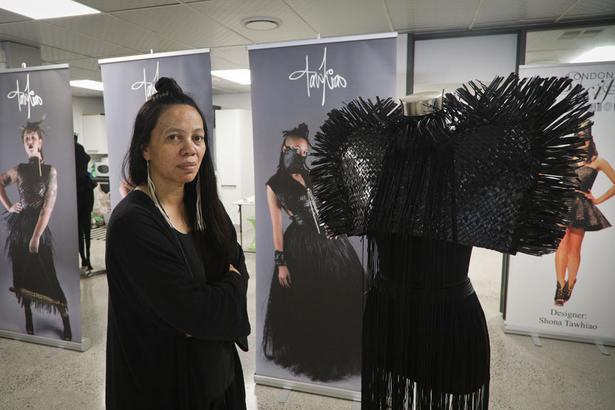 "Hopefully people remember everything needs to rest. Not just people, but the land and waters. I think this time has allowed smaller design and fashion communities to grow by being more inventive going into survival mode."
DESIGNERS IN LOCKDOWN: Ruby's Deanna Didovich
Music also inspires Shona's work, and being in lockdown has given her the opportunity to enjoy some of her old favourites. "I love Reggae, dub, dancehall, and there are a few old-school james currently on my playlist. I love the old samples that Wu-Tang use in their tracks and it provides great inspiration. The song C.R.E.A.M uses 'As Long As I Got You' by The Charmels and Dollar Bill Y'all by Jimmy Spicer. Gangster gems."
Share this: