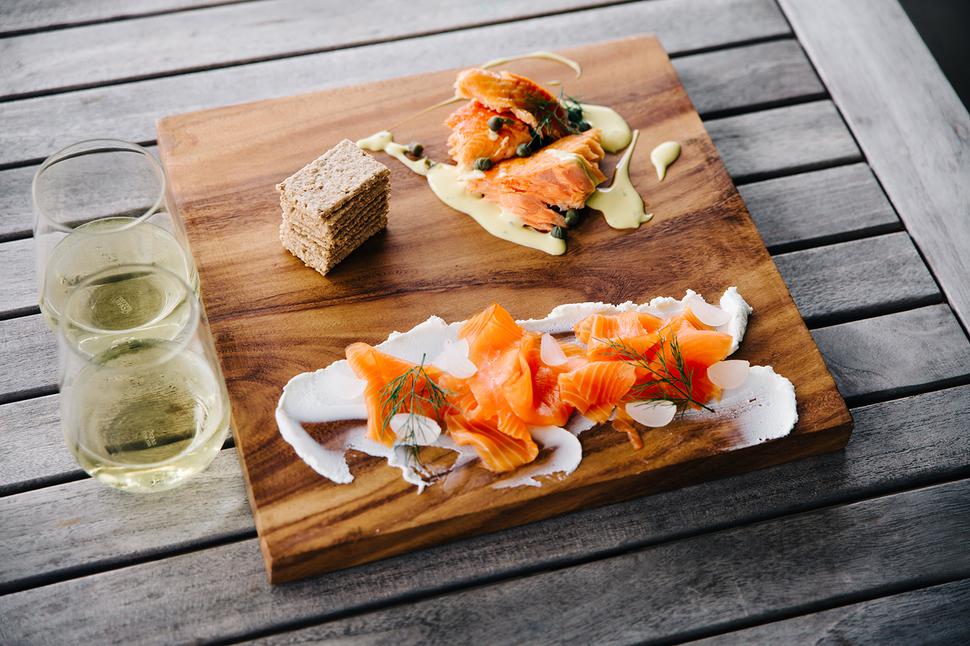 Where To Eat, Drink & Visit In Marlborough
Step into country's largest wine region and discover a burgeoning food culture and beautiful scenery to match
Sunday April 18, 2021
The Lockdown Vintage
"We were running on adrenalin, not knowing what might happen from one day to the next," recalls Allan Scott's Sara Stocker of Marlborough's 2020 "lockdown vintage", which saw the country go into lockdown just as grapes were ready to harvest.
"At one point I had to do three shifts in a row when an employee had to go back to their family. We never complained about the work though, as we felt amazingly privileged. But once we got our last load of fruit, I started crying: we'd got the fruit in safely and we and our workers could now get locked down with our families."
Vintage is already a highly pressured time, as the fruits of a year's work ripen on the vine.
The nationwide lockdown coming while picking was underway made the 2020 harvest in Marlborough the most challenging in memory for many winegrowers I spoke to.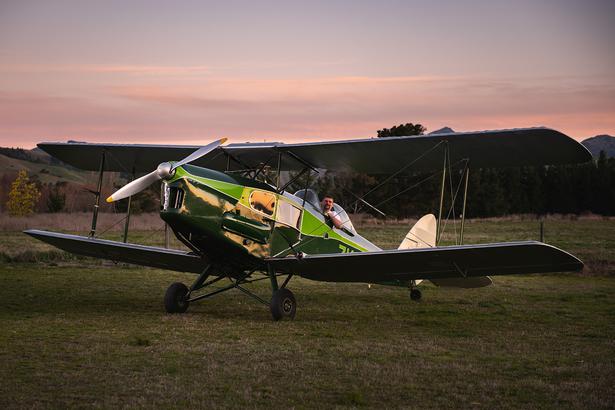 First came the nail-biting suspense as they waited to hear whether the harvest could go on. Then, after wine was deemed an essential industry, came the logistical challenges and the emotional toll of social isolation.
"Usually, you're worried about grapes during harvest, but this time it was people," says Hunter's James Macdonald. "We just picked everything geographically, as the wine industry could have been closed down any moment if there was a coronavirus outbreak in Marlborough."
Tupari made just one wine in 2020 amid Covid-related fears. "We only made a rosé, choosing a cautious strategy that gave us security through an unknown and complicated period," notes Tupari's Olivia Doonan.
READ: Five Tranquil & Diverse Stays On Waiheke Island This Summer
Although — as New Zealand wine sales continue to rise in spite of the pandemic — with hindsight, making their sauvignon would have proved lucrative.
In a usual vintage, conviviality and camaraderie help take the edge off the hard graft. Not so in 2020, given the strict working bubbles.
At Fromm, Daniel Ah-Loy missed the opportunity to wind down with wine tastings with vintage staff at the end of a long day, as well as contact with the wider wine community.
"Normally you'd pick up fruit from another vineyard and have a chat, which helps keep you going," he said.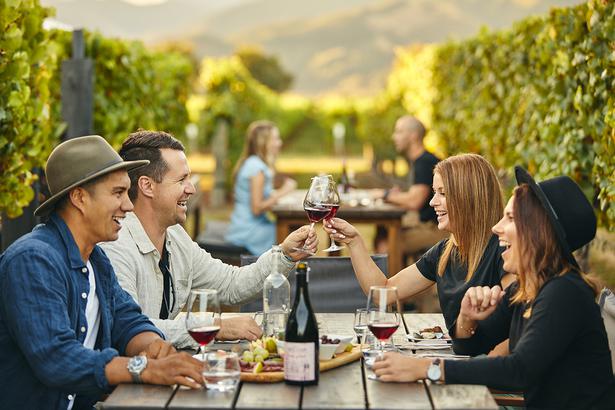 Families were separated too, with householders in essential industries working in different bubbles forced to live apart, or choosing to move out to protect those at home.
This affected married winemakers at different companies, and even family members working in separate bubbles in the same winery.
This was the case for Sara Stocker and her brother Josh Scott, who not only moved out of their homes but, being in the winery's viticultural and winery bubble respectively, couldn't physically interact over vintage.
Sara recalls being far out in the vineyards at 3am after relocating a mechanical harvester, and calling Josh for a lift back, as she'd do normally. Reminded this was no longer possible, she ran the 13km home.
READ: Great Escape: A Secret Valley Conceals This Luxury Lodge By Lake Wanaka
What made the vintage under these conditions both workable and ultimately satisfying was the ideal harvest conditions. The result is a top vintage: from the perspective of its winemakers, supported by the impressive wines I've tasted so far from the region.
"It was such a wonderful growing season, thank God! We could just pick when we wanted to," says Te Whare Ra's Anna Flowerday. "It was a golden dots vintage. The wines are seamless and balanced, with pretty fruit. It's great to have that quality of wine to mark the occasion."
Cellar Doors To Explore 
Having been overseas for some years, this was my first foray into Marlborough wine country for a while.
Even as someone who's visited the region on multiple occasions, there were still many new discoveries to be made: from intriguing wines rarely seen outside cellar doors, to some radically changed and enhanced experiences.
The pause provided by Covid and shift to focus on local visitors prompted wineries to rethink, resulting in innovative and varied approaches to cellar-door hospitality.
Some have retained the table service of more socially distanced times, leading to more relaxed and intimate encounters.
International travel restrictions also mean fewer large tour groups, and more likelihood of running into a winemaker as you sample the stellar 2020 vintage.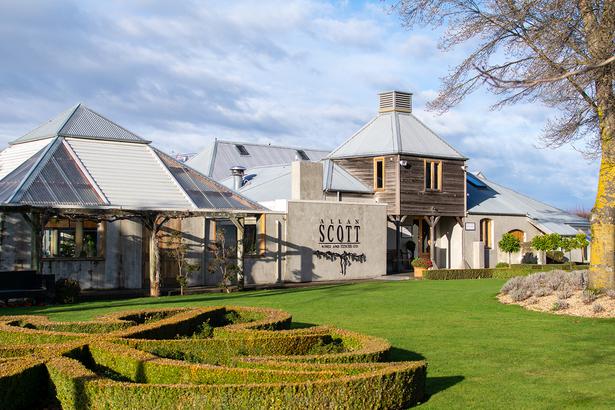 There are plenty of unique experiences to be had at Marlborough's diverse range of cellar doors.
At Framingham, song lyrics from the likes of Lou Reed stencilled on the paths of its spacious courtyard suggest its specialities: music, and an alternative approach.
Sporting an outdoor stage, and the "Underground" cellar performance space, it's also home to some of the country's best rieslings. Try the elegant off-dry, Classic or the leftfield amber Alius.
Something different can also be found at the redesigned cellar door at Allan Scott. It now offers 24 wines you can taste for just $1 a drop: from the saline and textural limited release Hazy sauvignon blanc to the fragrant and savoury top $150-a-bottle Eli pinot noir.
READ: Adventurers Will Love This Remote High-Country Hut
Yealands has also revamped its cellar-door experience, hosting sit-down tastings inside, as well as a self-guided journey along the "White Road".
Explore its expansive coastal Awatere vineyards and encounter one of the winery's many sustainable initiatives, from grass-munching kunekune pigs to monarch butterfly-attracting native regeneration.
Grab a bottle, like the minerally State of Flux sauvignon blanc made in a concrete egg, to enjoy with a picnic.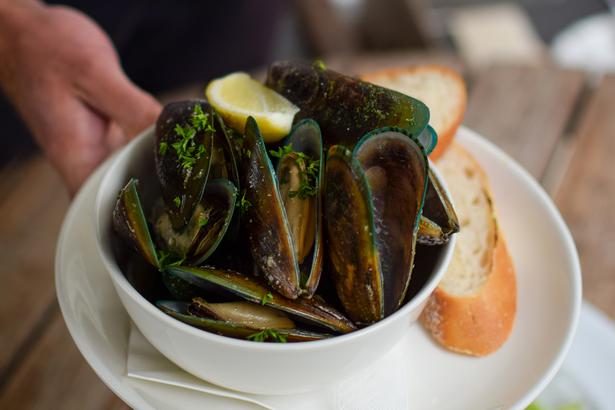 It was my first visit to Jackson Estate since it had built its specialised pinot noir winery, fronted by a deceptively old-looking cellar door.
Designed by Brian Massey, art director of The Hobbit trilogy, based on the old Jackson Estate cookhouse, it opens up into a high-ceilinged contemporary tasting room.
Down below in the Cave you can book an exclusive tasting experience with winemaker Matt Patterson-Green and enjoy the likes of the beautifully aged Somerset Single Vineyard Pinot Noir.
At Johanneshof Cellars, New Zealand's first underground rock cellar is the real deal, where Warwick Foley and Edel Everling hand riddle their fine sparkling wines.
Groups can arrange a tour, or chat with winemakers in their small tasting room, where a fragrant treat awaits in their award-winning gewurztraminer.
For different grapes and takes — including a richly textured pinot blanc made in a another concrete egg — make sure you also check out Rock Ferry.
Regional trailblazers I revisited included Fromm Winery, one of the earliest Marlborough wineries to focus on single vineyard wines.
The cellar door now displays part of one of the owners' vast corkscrew collection — a tool you'll still need for Fromm's well-structured reds — with a seated area overlooking the barrel hall.
It was my first encounter with their bright and juicy beaujolais-style pinot naturel, and deep and complex Cuvee "H" pinot noir.
At sauvignon pioneer Hunter's Wines, the airy farmhouse tasting room and beautiful native garden provides a relaxed milieu in which to sample the variety that Hunter's helped Marlborough put on the world's wine map.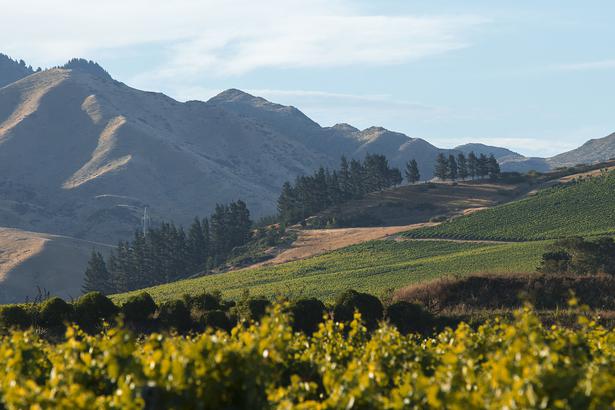 The beautiful Marlborough region. Photo / Richard Briggs

Make the most of the opportunity to try a wine from their experimental Offshoot range, such as the delicious and unusual cloudy sparkling sauvignon "pet-nat".

An array of smaller cellar doors can offer a particularly personal experience, with wines often poured by those who made them.

Go off the beaten track to Sugar Loaf and you can catch winemakers Cullen Neal or Joe Trappit pouring the likes of their fresh strawberries-and-cream 2020 Harriet rosé.

At one of the oldest vineyards in Marlborough, let Te Whare Ra's Anna or Jason Flowerday share the pure aromatics with which they made their name and their seriously good pinot noirs.

READ: Where To Eat, Shop & Stay Next Time You're In Queenstown

Under the watchful eye of Fiona Pardington's photographic huia in the winery of the same name, I found one of my favourite sauvignon blancs of 2020 so far.

And out in the Awatere, it was my first stop at Tupari's cute cellar door at the Seddon Station, where I enjoyed its vibrant 2020 rosé.

In another ex-railway building, Wine Station in Blenheim, 80 wines can be sampled from more than 40 local wineries, many of whom don't have their own cellar door.

Diverse styles from classic sauvignons to lesser-known varieties such as Stanley Estates' intriguing lagrein can be experienced in various volumes, with bottles also available to buy, or consume without a corkage charge in its comfy lounge or on the railway platform.

Vine Dining

Marlborough is not only a great place to grow grapes, it's the source of some amazing local produce, with a food culture that's starting to catch up with its wines.

This can be fully appreciated at Arbour restaurant, where Liz Buttimore and Bradley Hornby's seasonal set dinners showcase local producers, all credited on the menu.

Such great raw ingredients and thoughtful combinations made for a stand-out dining experience. More high-quality evening dining includes the newly opened WineKitchen at Rock Ferry Vineyard.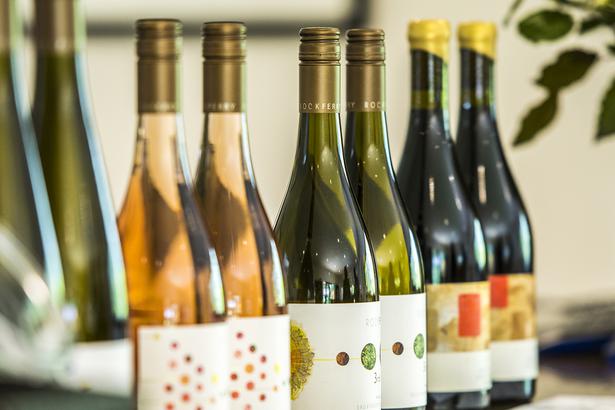 Here, chef-owner Alain Hauswirth serves up some beautifully executed seasonal dishes from an a la carte menu, accompanied by a wine list of well-selected local and international bottles.
Casual dining is well covered. At Saint Clair you can literally dine in a row of vines at its cellar-door restaurant, Vineyard Kitchen, while enjoying more locally sourced seasonal fare.
As well as its cellar-door makeover, the Allan Scott Bistro has undergone a transformation, opening up its garden area and offering more relaxed dining with a family-style sharing menu. The family hound is also welcome.
Above And Beyond The Vines 
A wish-list item ticked off on this trip was taking a scenic flight over the vineyards, appropriately through a "Vintage over the Vintage" flight in a 1932 Fox Moth.
Run by PMH Aviation, this provided a dramatic aerial perspective of the vines covering swathes of the Wairau, up into the Southern Valleys and glimpsed in the Awatere as we swung around the coastal cliffs and past the snow-capped Tapuae-o-Uenuku.
The dominance of the vineyards below has actually altered the air currents over Marlborough, according to our able and long-time pilot Paul Hally. An exhilarating experience accompanied by complimentary wine (of course)!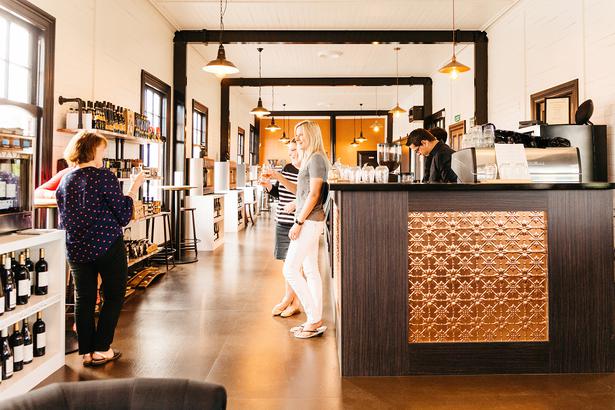 A quintessential Marlborough combination is the likes of its greenshell mussels or Cloudy Bay clams, washed down with a chilled local sauvignon.
For this I moved from the vines to the water. Taking a half-day Seafood Odyssea Cruise from Picton out through the stunning Marlborough Sounds, we stopped at aquaculture sites and grazed on gorgeous kaimoana.
Vineyard And Sounds Slumbers
The romance of sleeping in the vineyards can be realised at a number of establishments.
This trip I stayed at Marlborough Vintners Hotel in a spacious suite overlooking the vines. Sadly, its restaurant is currently closed, but food is not far away as the Vines Village is just across the road, where you can also commence your wine tastings at the Whitehaven cellar door (don't miss the intense and punchy 2020 "Greg" sauvignon).
A night in the Marlborough Sounds is a magical affair, be it spent in simple cottage or a luxury lodge.
I was bound for the Bay of Many Coves resort, whose secluded wooden hillside villas are an opulent interpretation of the Kiwi bach.
Set in 49ha of regenerating bush and accessible only by boat or air, it's the epitome of tranquil. I could have spent my whole stay sitting on my balcony absorbing the spectacular, uninterrupted views over the Queen Charlotte Sound, accompanied by birdsong and the gentle lap of waves.
But as night fell, I wandered down to the resort's Foredeck Restaurant, appreciating its fresh and vibrant dishes anchored in local produce, matched with classic Marlborough wines from its list.
When the water taxi arrived to collect me the next day, it was hard to leave.
•  Jo Burzynska was a guest of Destination Marlborough and Wine Marlborough.
Share this: