Where Chefs Eat: 8 Expert Cooks Share Their Favourite Restaurants
Jesse Mulligan asks some of his favourite New Zealand chefs which local restaurants have a special place in their hearts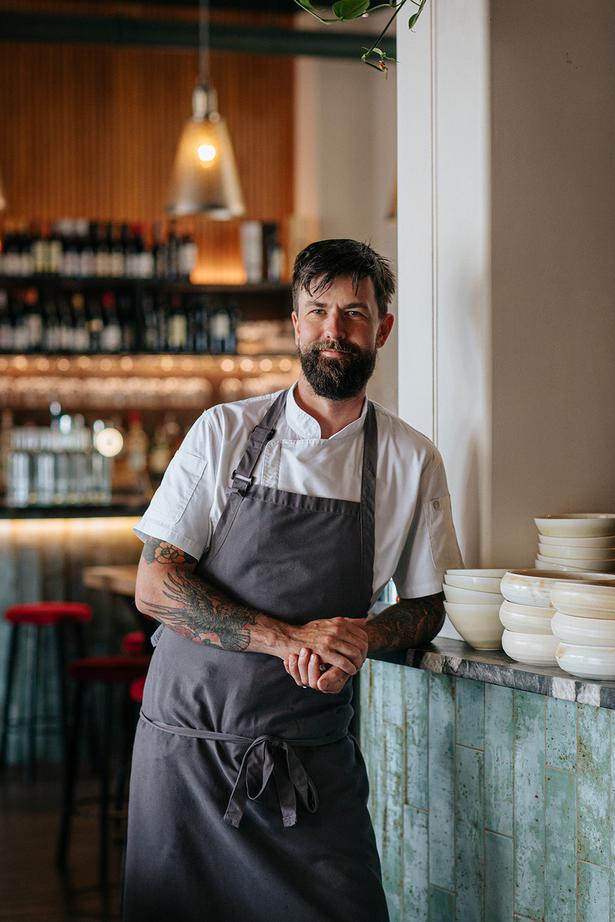 Tuesday June 8, 2021
In the olden days when people used to travel overseas, I had an almost foolproof method for finding the best food in a new city. I would book my first meal at a renowned restaurant then, afterwards, linger around the kitchen and ask the chef where he or she liked to eat.
You'd be surprised at how seriously they take this question, often sitting down with a biro and a torn-off receipt roll to compile an exhaustive list. With that list I would walk the streets, often dropping in between meals just to eat one single dish that had been underlined twice for emphasis. There's truly no more exciting way to explore a city.
Inspired by these former journeys, this month I approached some of my favourite local chefs and asked each to choose their favourite restaurant. Most baulked at having to narrow it down to just one but, under deadline pressure, eventually coughed up an answer. So here are New Zealand's best restaurants, according to New Zealand's best chefs.
Shaun Clouston (Logan Brown) chooses Wellington Bowling Club
Inevitably some chose restaurants where they had friends in the kitchen. Logan Brown's Shaun Clouston makes Wellington Bowling Club (WBC) sound like the definitive place "where everybody knows your name". He ate there with his wife last year for their 25th wedding anniversary but also took a group of his own chefs for a recent catch-up. He's particularly keen on the oysters, which are freshly shucked with around four different varieties on offer.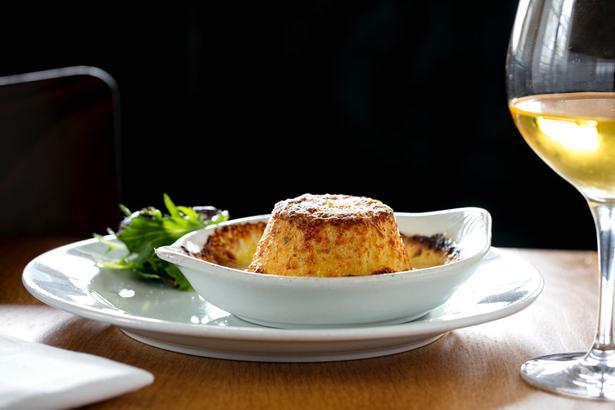 Al Brown's top dish is The Engine Room's goat's cheese souffle. Photo / Babiche Martens

"They have this map of New Zealand up on the wall with arrows pointing to where on the coast each of the oysters is from. They're really knowledgeable about them too, so I'll sometimes go in and ask them, 'What are the oysters from this place like at the moment?' and then try them out."

His dish of choice right now is a raw Goan fish curry — "like an Indian ceviche". It's served with poppadoms and "on a hot day with a cold beer, it's primo!"

Kelda Hains (Rita) chooses Bar Mason

Kelda Hains knows the chef at Mason too, but that's because he used to work for her at Rita. For her, eating at Matt Hawkes' "restaurant masquerading as a bar" is an opportunity to enjoy her former protege's cooking.

READ: Food News: What's Shaping Aotearoa's Culinary Scene Now

"He has quite a playful approach and will often make something quite surprising. He has access to the same produce as I do, from the same suppliers, but he'll take a vegetable and use it in a different way, so it's fun to experience that sense of surprise."

Sammy Akuthota (Satya Chai Lounge) likes China Hong Kong Cuisine

I was hoping to uncover a few secrets on this journey and Samrudh Akuthota came through in a big way. He's the man behind Satya Chai Lounge, Auckland's exciting Indian street food bar, and there's a lot of nostalgia behind the meal he eventually chose as his favourite. When Samrudh was at high school he discovered China Hong Kong Cuisine, on Auckland's North Shore.

"It was behind our kickboxing gym. My friend and I would do a training session, go for a run then come back and smash a three-course peking duck between us," he laughs. "Course one is pancakes, for your second course you wrap the duck up in lettuce leaves and then for your third course you get the deep-fried bones. And it's BYO!"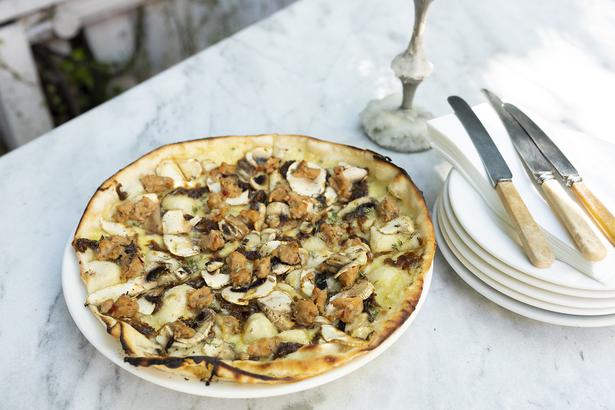 Grant Soeberg of Black Estate Winery nominates the Salcici pizz from Pipi restaurant. Photo / Florence Charvin

Part of what he loves is that the experience is all about the food. "You can go in your PJs if you want to. They don't care, they just want to serve you good food. Service is non-existent: when you're ordering it's almost as if they're yelling at you! But they care about you."

Samrudh usually visits on a Sunday but, he warns, "You have to book ahead or you might not get a duck."

Alix Davies (Gatherings) selects Kinji

Kinji in Bryndwr is something of a secret too, Alix Davies of Gatherings restaurant tells me, but if you know, you know. Found "tucked away in the suburbs, in a strip mall next to a gas station", Kinji serves the best Japanese food in Christchurch. The menu changes daily and Alix always chooses the "trust the chef" option, so he gets something different every time. Still, there are a couple of individual dishes he recommends, including the "amazing" groper head, which is slow roasted and brushed with soy, and an incredible sounding scampi.

Al Brown (Depot) loves The Engine Room

For Al Brown, a favourite restaurant is as much about the people as the food. He doesn't have to think long before deciding on Northcote's The Engine Room, namechecking proprietors Natalia Schamroth and Carl Koppenhagen as two people who've "put the time and graft into that restaurant. I have so much respect for them."

He likes Carl's famous goat's cheese souffle but also "the schnitz!" — their iconic wiener schnitzel, offered with an optional fried egg. Al's advice? "Get the egg. Every time."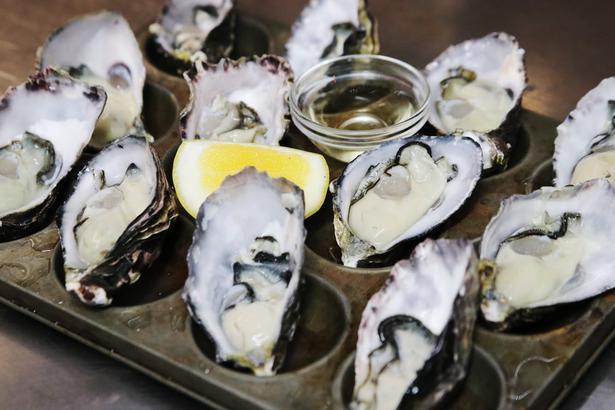 Oysters from Wellington Bowling Club (WBC) are Shaun Clouston's pick. Photo / Supplied

Makoto Tokuyama (Cocoro) chooses Apero

I had an informal rule that no restaurant could appear in this list twice, and I only had to enforce it once, when Samrudh tried to nominate K Rd's Apero. Unfortunately for him it had already been claimed by master Japanese chef Makoto Tokuyama.

"Like us, they're owner-operators, so you can trust them — they're always there! It's simple food — nice, seasonal local ingredients cooked perfectly. I love fine dining as well but on my day off I'd rather spend time with my family so I'm looking for a comfortable place, with comfortable food. Moe, the owner, always pours me a nice glass of wine to match with the food, even if it's on the menu by the bottle. It's hard to order a bottle of wine if you're out with family, so that scores high with me too!"

READ: Home Grown: A Celebration Of New Zealand's Incredible Produce

Kate Fay (Cibo) nominates Satya

Sorry you got scooped, Samrudh. But perhaps you'll cheer up when you hear that the wonderful Kate Fay at Cibo is a fan of your parents' restaurant chain, Satya. Chefs have a reputation for sniffing at dietary requirements but Kate has had it tough herself, after being diagnosed as a coeliac mid-career. When she eats out, it's often at Satya's Great North Rd restaurant.

"We go there all the time. I love the masala dosa. It's a lentil pancake and you can choose from various fillings, but I always go for the potato. And it comes with roasted cashews, tomato chutney and raita. I always go in and think, 'Tonight I'll have something else.' But then it's, like, 'Naaah!' They're so big — huge pancakes — and they're so f***ing cheap! I started eating them 13 years ago, before I went gluten-free, but it turns out they are gluten-free, so, bonus!"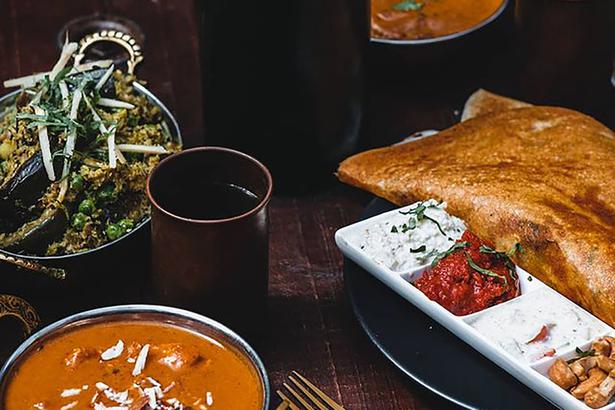 Regnar Christensen (Black Barn) loves Central Fire Station
That's the main centres covered but I had to call in favours from a couple of other brilliant chefs in the regions. Regnar Christensen has worked in Wellington and Auckland but, when pressed, chooses a favourite from his new home in Hawke's Bay, where he runs the restaurant at Black Barn. Central Fire Station is a newish venture in Napier where, he says, everything is good.
"Sam Clark's cooking is really clean and simple, which I love. There is nowhere to hide when you are doing food like his and it all comes down to food delivered fresh with flawless seasoning and a thoughtful approach."
Regnar recommends the marinated diamond shell clams with paprika and lemon, the venison tartare with harissa mayonnaise and pickled carrots, followed by the smoked Matangi short-rib with sweet corn, shiitake and black garlic sauce. Even typing this made me hungry.
READ: Auckland's Top 50 Restaurants For 2021
Grant Soeberg's choice (Black Estate Winery) is Pipi
Grant Soeberg at North Canterbury's Black Estate Winery used to cook at Black Barn himself, and is still loyal to the region. After some deliberation he chose Pipi, the world-famous-in-New Zealand cafe in Havelock North, for what he believes are fairly obvious reasons.
"There's a 'help yourself' beer fridge — that speaks for itself! And the pizzas are incredible. The Salcici would be my favourite: mushrooms, caramelised onions and freshly picked thyme. What makes the restaurant special is quite an intangible thing. Something about the vibe, the way everybody is seated together. And it's where I met my wife Alice. So it's an anchoring point for us in Hawke's Bay, where we're from."
Wonderful food, a little X-factor and something personal that connects you to a restaurant. That seems to be the formula and each of us would probably arrive at the same sort of mix if we were unlucky enough to be forced to pick our one favourite. It doesn't need to be a special-occasion venue, though it will usually be somewhere that makes any occasion feel special.
Aotearoa is blessed with restaurants that can transport us in this way, and if you ever run short of local holiday ideas, well, now you have a pretty good road map.
– Originally published in Viva Magazine – Volume Three

Share this: