Actor Nathalie Morris (Soon To Be Seen As The Young Queen) On Her Beauty Routine   
Getting wiggy and Regal with it is all part of the job for this rising star of an upcoming play from the creator of The Crown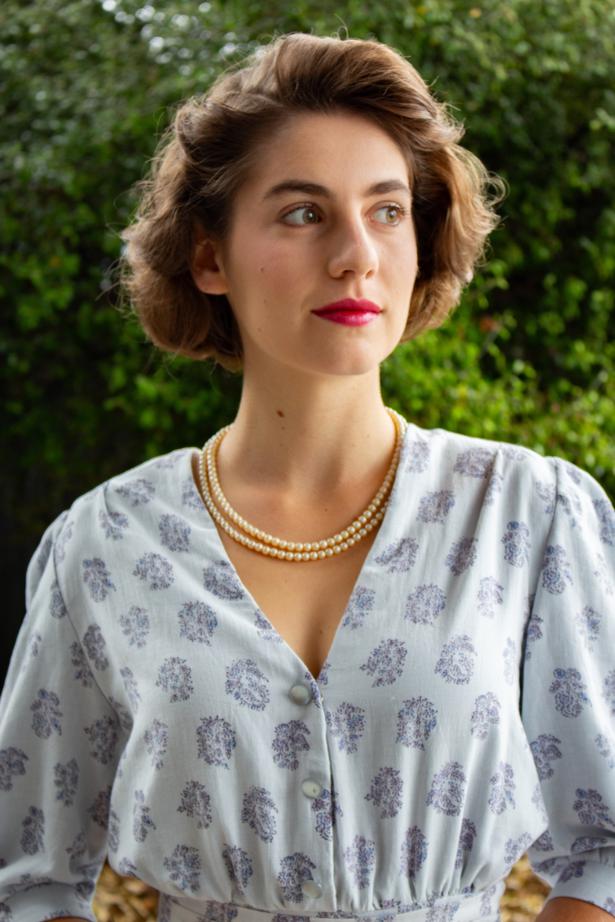 Wednesday May 8, 2019
Rehearsing to play the Queen in her younger years makes Nathalie Morris a little nervous, the actor admits ahead of making her appearance in Auckland Theatre Company's production of The Audience. Also "young, spirited, steadfast, comic and gracious."   

The play – which tracks Her Majesty's reign through her weekly meetings with a roll call of Prime Ministers dating back to Winston Churchill – is written by Peter Morgan, creator of hit Netflix seriesThe Crown. It's showing at the ASB Waterfront Theatre, Auckland, from May 8 to May 23. 
Nathalie plays the young Elizabeth, with established star Theresa Healey taking over as she matures. Pearls and curls give continuity.
"I think the Queen's consistent appearance is an important symbol of her strength and modesty," says Nathalie, "so if I were Queen I would get very creative with my underwear and perfume!"
Nathalie's personal beauty ethos and fashion sense -- including a dislike of tight clothing – owe more to her own family than the Royal one, but like her stage look, we reckon are deserving of the Royal nod of approval.
Beauty evolution
I grew up on a farm, and for most of my teenage years I was a tomboy whose only approach to beauty was my older sister's hair straightener, a flat cap, and a pair of skate shoes. When I was 17 I went to live in Paris and Cannes with my grandparents and that was a big shock because everyone there was so chic! I had to wear grandma's hand-me-downs to fit in. My attitude to appearance now is influenced by both of these experiences. It's very laid-back, simple, classic. I try to be very comfortable and a bit elegant, and to strike a balance between masculine and feminine. I don't use a lot of products but I do like taking inspiration from style icons, and I care a lot about being fit and healthy. 
READ: Musical Theatre Star Elise McCann's Beauty Routine
Looks to love and leave
My favourite look at the moment is a pair of baggy black velvet pants from Escada, matched with black boots, a simple white cotton t-shirt, and a big reversible red and grey coat. With red lipstick and a pair of hooped earrings, I can wear this outfit to almost every event… and I do. My least favourite look is anything too tight! 
Earliest makeup memories
Standing by the bathroom door and watching my mum make herself up before events. I remember the intense smells of her perfume and nail polish, and she'd always look to me to check if she had lipstick on her teeth. Sometimes she'd put a bit of lipstick on me and pinch my cheeks to give me a natural blush.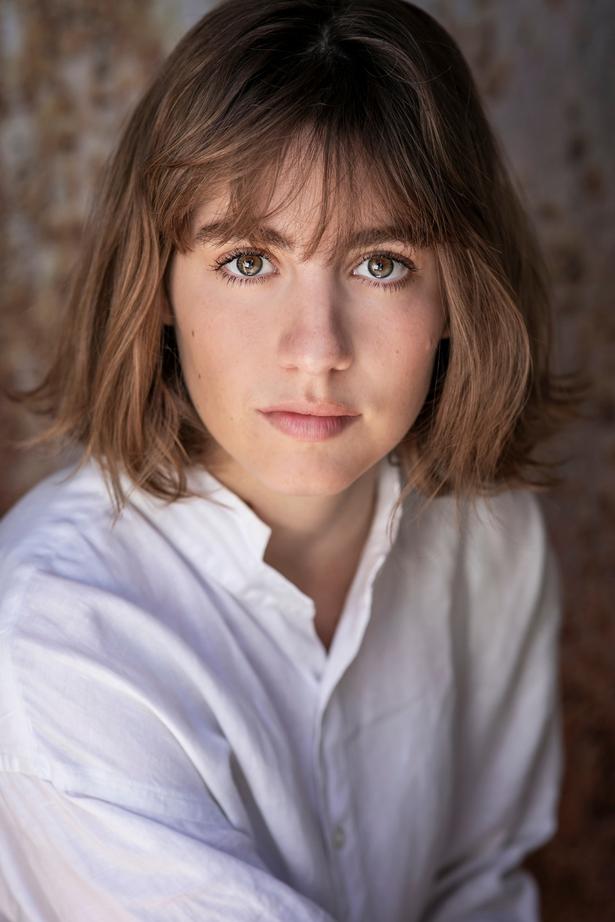 Most dramatic transformation
At drama school I played Andrea in the musical Once On This Island, and I wore a sparkling white two-piece suit with shoulder pads and big buttons, and a huge white sun hat and heels, and my classmate gave me eminently bold lips and brows. I couldn't help but be in character as soon as I had the costume on, so we had a lot of fun improvising scenes backstage during the show, and we always had to compose ourselves before each entrance.
READ: Singer Kendall Elise's Beauty Routine
Tricks of the trade
I recently came across Sephora's Triple Action Cleansing Water on set, and I will surely be using it to remove my make up from now on.  I've also got these bushy eyebrows and I wake up with a monobrow if I forget to do anything about it. I've learned how to brush them upwards and whip them into shape with a spoolie brush.
Daily routine
I wash my face with Clarins Gentle Foaming Cleanser in the morning and every few days I apply Clarins HydraQuench Cream-Mask and Toning Lotion as well. I use their hand and nail cream too, and apparently that's something I share with the Queen!
Hair and its care
I use Evolution Keratin Moisturising Shampoo and Conditioner. I wash my hair most days because I'm paranoid about an oily fringe, but I do intend to cut back on that. I also apply Agave Oil Treatment to the ends every couple of months. The most important thing that I'm trying to do for my hair these days is remembering to get it cut every three months!
READ: Actor Miriama McDowell's Beauty Routine
Day-to-night tip
Red lipstick! And recently I was offered some "light-revealing pearls of powder" and I've been going nuts applying it in the evenings to too many areas of my face. I love it.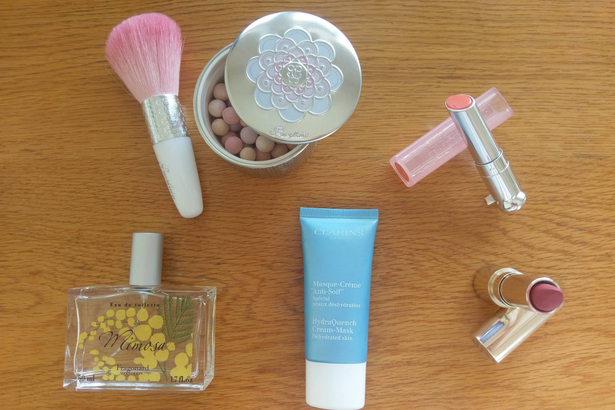 Five favourite products
1. Dior Addict Lip Glow: It brings out the natural colour of my lips, and it stays on forever. 
2. Clarins Joli Rouge Lipstick: I love the colour. It makes me feel romantic and exotic, and it looks natural. 
3. Guerlain Meteorites Light-Revealing Pearls of Powder: The packaging of this product makes the whole process feel like a fairy tale. And it really does make you glow. 
4. Fragonard Eau de Toilette: These eau de toilettes are much more fresh and youthful than other perfumes. I wear Mimosa at the moment. 
5. Clarins HydraQuench Cream-Mask: It's very refreshing.
If I were Queen…
I would ensure beauty wise that I slept well, drank lots of water, flossed, and stopped biting my nails. And I would try to emulate Her Majesty's posture and her great big smile. 
Beauty to me is…
Authenticity, devotion, and joie de vivre.
Share this: