5 German Skincare Brands That You Need To Know
Skincare is big business in Germany and the country boasts a long history of trendsetting innovation, says Janetta Mackay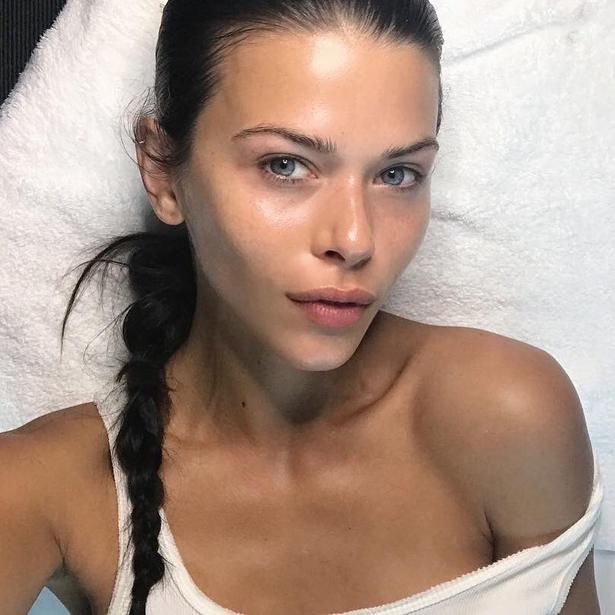 Saturday March 30, 2019
When Victoria Beckham Instagrammed about taking her daughter for a "baby facial" with Dr Barbara Sturm in January, it's likely a fair few of her followers got Googling. They would have soon found that the Dusseldorf-based surgeon-turned-skincare expert has quite the celebrity following, in part due to her role in work that paved the way to so-called vampire facial treatments.
READ: Why New Zealand Deer Milk Is Now On The World Beauty Map
Thankfully, 7-year-old Harper was pampered, not needled. Victoria is reported to have stocked up on Dr Sturm's Molecular Cosmetics and her very own "blood cream" — in which personal plasma proteins and other ingredients are combined and said to boost skin regeneration. It's likely she left with ampoules as well. Dr Sturm, like her countryman Dr Michael Babor 50 years earlier, likes prescribing these single doses of serum. The chemist repurposed glass vials for cosmetic use; now facialists worldwide use them.
Another German-led development was building a market for natural and certified organic skincare — decades before such products became mainstream elsewhere. The upmarket exponent is still Dr Hauschka, with Swiss-based, German-heritage Weleda another name of note. The minimalist Less brand has now brought a new approach, using five or fewer ingredients.
Yet, when most people think of pioneering beauty producers, it's likely to be France, America and Japan that come to mind, not Germany. Korea's K-beauty has emerged as a trendsetting force, but why no nod to G-beauty?
For starters, customers don't always realise from where global brands originate. Schwarzkopf's name is a giveaway, but Wella is also a major haircare brand from Germany. Nivea is a family skincare juggernaut, dating back, like the other two companies, well over a century. It introduced sun filters in the 1930s.
READ: 8 Ways To Wear Backstage Beauty Looks From Paris & Berlin
Though German cosmetics typically lack in attention-getting packaging and gimmicks, the country's research and development facilities are second to none. Germany is Europe's biggest consumer of skincare and makeup combined (ahead of France and the UK), and second only to France as an exporter. Many brands don't make it beyond the EU.
Curious tourists should check out the budget beauty buys in Germany's big drugstore chains. The main ones, DM and Rossman, have well-regarded Balea and Isana house brands. Art Deco makeup and Essence nail polish are popular pick-ups. For those with more cash to splash, the country's long-established spa scene makes a side trip to 'take the waters' worthwhile.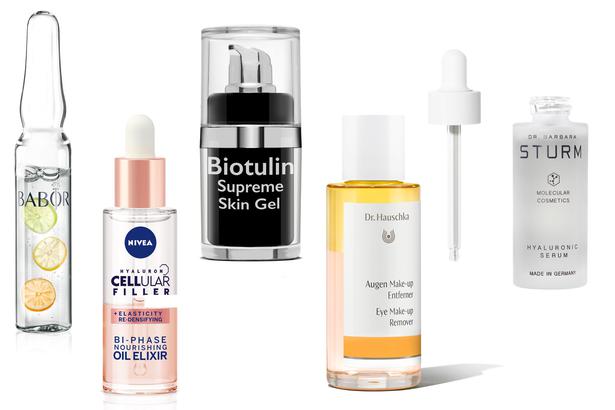 1. Babor Multi Vitamin Fluid $70
An ampoule a day for seven days. Each contains a concentrate with a complex of vitamins to help improve the resilience of dry skin. The face is saturated then left feeling silky over the course of this treatment. Formespa.co.nz
2. Nivea Cellular Filler Oil Elixir $35
Mature skin will lap up this pleasant feeling oil which offers immediate hydration. Day and night creams and an age-spot serum for hands as well as face round out the Cellular Filler range, aimed at improving skin elasticity and density. From pharmacies and supermarkets.
3. Dr Barbara Sturm Hyaluronic Serum $500
If you can't book a celebrity-style consultation to have your blood taken, this doctor can still drain your wallet. Her serums have a cult following and contain antioxidant plant extracts, hyaluronic acid and molecules said to better dispense the latter's moisture magnet benefits. Meccabeauty.co.nz
4. Biotulin Supreme Skin Gel $109
Promoted as a natural (non-peptide based) alternative to Botox's neurotoxins, this line targeter boasts a botanical extract to relax facial muscles. Fans of its skin plumping effect are said to include royals and the late "Kaiser" Karl Lagerfeld. Biotulin.co.nz
5. Dr Hauschka Eye Make-up Remover $52
Its extensive choice of natural face and body care, including milky cleansers and botanical oils, is better known than Hauschka's makeup range. That's had a welcome update in recent years, supported by this new eye makeup remover to gently wipe away even waterproof mascara. Drhauschka.co.nz
Share this:
More Beauty & Wellbeing / Features & Profiles