How Mindful Fashion NZ Is Guiding The Local Fashion Industry Through An Unprecedented Year
Fashion designers Kate Sylvester and Emily Miller-Sharma share what's next for their passion project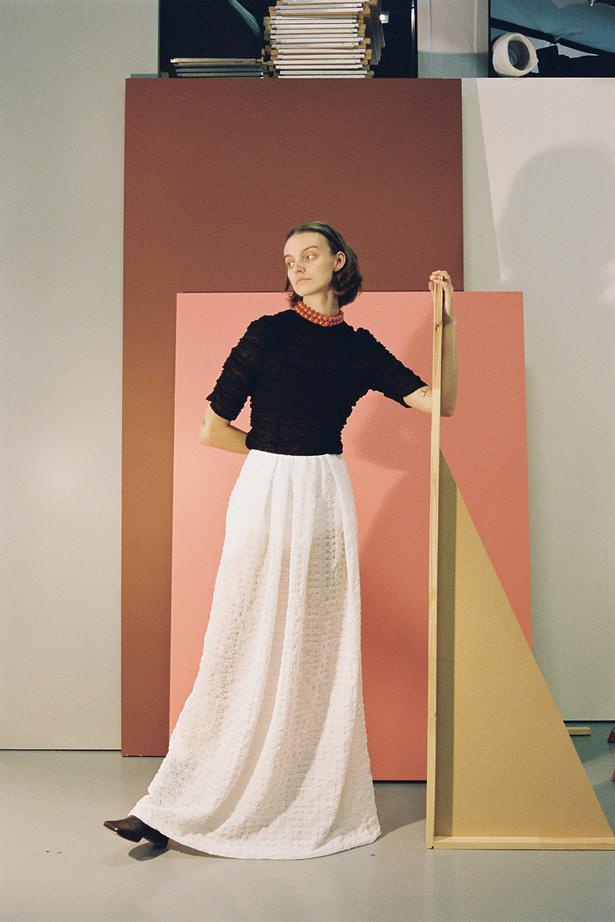 Wednesday Oct. 6, 2021
Once again, lockdown has thrown into stark relief the message of supporting local, and how vital government support is for New Zealand businesses. Both of these have become points of focus for Mindful Fashion NZ — the collective body spearheaded by Kate Sylvester and Liam's Emily Miller-Sharma — that aims to support the local industry, ensure its sustainability and future, and shift the perception of the trade.
When it launched in 2018, what they envisaged was quite different to the work they're doing now (and they're doing a lot of it) as Mindful Fashion has evolved. "We understand better what we're trying to do," explains Emily, over coffee in Kingsland, before the latest Delta outbreak caused the postponement of New Zealand Fashion Week. "It was always about working collaboratively for a sustainable industry, and it still is." In practice, however, that has grown and become more nuanced, encompassing many more people than they initially thought.
Operating as a collective is vital to the future of the industry, and Kate says the days of being in a silo are over. The problems that the industry is grappling with — waste management, the loss of skills and knowledge, sustainable innovation — are not unique, and certainly can't be navigated alone. "The conversations that we're having in the clothing industry are the same as what's happening in [other] industries," says Emily. "That's why this collaborative thinking model is so important, so we're not all doing the same work twice."
READ: Mindful Fashion New Zealand Launch Love Local Crowdfunding Campaign
Aotearoa's fashion industry is small, and nearly every label is owner operated. Manufacturing is lean and, historically, connections and resources have been closely guarded. However that's changing, because it has had to. This coming together has been a revelation, especially after a number of hard years of increasing costs and competition. "The incredible positive that has come out of [recent events] is how keen and willing our industry is to work together," says Kate Sylvester. "It's really transformed how we interact."
Working together is key, and over the past year Mindful Fashion has created working groups around circular solutions and workforce development (both are led by programme director Jacinta FitzGerald). It's also still developing its apprenticeship scheme with the government — as well as a graduate placement scheme, and addressing procurement issues — a course of action that has been a surprise to them both. "When we started out we never imagined that the government would be a big part of our world," admits Kate. "Trying to find our way into government has been the hardest and biggest challenge of the two years."
READ: Mindful Fashion Launch Full Circle T-Shirt Initiative
One of the struggles has been putting fashion in a box — is it a creative industry, or a manufacturing trade? They have allies like Chloe Swarbrick, who spoke at Mindful Fashion's annual general meeting. Emily says she has been a helpful advocate. "She's our local MP, and she even had her own clothing label once. She gets it."
From production to purpose, there's a lot weighing on the industry's future, and on the next wave of talent. "I look back on when I started our business, it was so much easier," admits Kate. "I feel like there is an incredible burden now on anyone starting a business, because you have to build your sustainability frameworks from the beginning."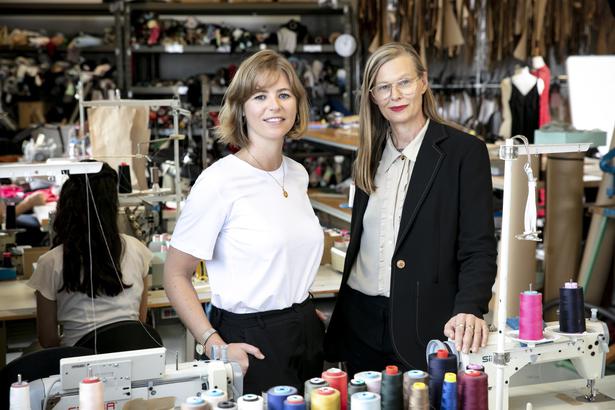 Emily Miller-Sharma and Kate Sylvester. Photo / Babiche Martens

Through Mindful Fashion, they hope to foster hope and support for the next generation of designers, and create healthy employment pathways. A Whitecliffe workshop, held earlier this year, saw 25 senior industry figures — fabric suppliers, garment cutters, designers, retailers — talk to students at the art school. "Education is huge," Emily says, and fundamental to the industry's sustainability, in every sense of the word. "The value is in everyone knowing," she says, explaining that sustainability should not be intellectual property. "The more people that know and embrace it, the faster we will move forward."

Also changing, they hope, is how the local fashion industry is perceived. "We're an adult industry," says Emily. "It's not just about looking good, there are sophisticated decisions we make as business owners." Mindful Fashion aims to assert the local industry as something to be respected and listened to. Creating communication channels is a key part of that strategy — sharing problems, learnings, knowledge, and shifting away from a siloed approach to feel more like a singular industry.

READ: What We've Lost & Gained In The Evolution Of New Zealand Fashion Week

Its panel event, Building Brands for a Better Future, planned for NZFW but postponed, was one of those platforms. The recent Delta outbreak and shift to Covid alert level four saw the whole fashion week schedule on ice. The postponement of NZFW, less than a week before the schedule was due to start, was a blow for the local fashion industry. Kate Sylvester was meant to be showing on the Tuesday night. Though not a surprise (a Delta outbreak was always a possibility) she felt as if her stuffing had been knocked out. "I felt incredibly sad and also disoriented going from full-on preshow adrenalin to numb nothingness," she says.

After being cancelled in 2020, 2021 was going to be significant. "Last year's event was to be a celebration of the 20th anniversary, and this year was to be Dame Pieter's last fashion week," says Emily. "It just felt incredibly sad." Its postponement is keenly felt, as the event plays an important role in connecting and celebrating an industry. For Mindful Fashion, NZFW helps it communicate to a broader audience, to recruit and to generate dialogue in the media.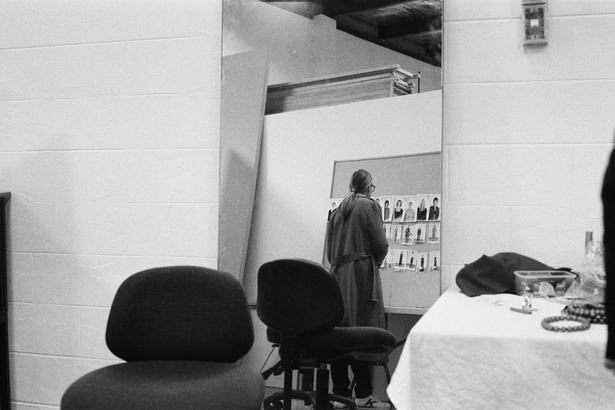 Beyond the stress of rescheduling, cancelling bookings, and changing marketing plans, the postponement of NZFW has a broader impact on the designers involved. "Fashion Week is good for sales, so whether designers were planning on in-season shows (like Juliette Hogan) or next season and selling to retailers as we were doing, sales will be lower than hoped," Kate explains. "Designers also lose all the great media exposure that FW generates."
It was an added burden to the impact of the level four lockdown. But the feeling is different this time, with far more confidence Kate says. "We know the rules of trading at different levels, how to apply for the subsidies, what support to expect from landlords."
READ: Small Businesses To Shop & Support During Lockdown
The community provided by Mindful Fashion helps with that. "The nice thing is the dialogue and support between designers this time, as we all feel more confident about checking in on each other," says Emily, adding that the organisation also provides mental health support for members.
"Last year Mindful was very focused on liaising with government on behalf of our members, trying to interpret how Covid and lockdown measures apply to our industry," says Kate. This time around, its focus has been Zoom seminars for members. "So far we've covered reducing textile waste and how new immigration laws apply to our industry." Immigration is a priority, as the industry is already grappling with a skills shortage and the workforce aging out.
Lockdowns have also helped calcify what's important. "I think one of the best things to come out of these lockdowns is that it becomes very clear what is and is not important in your business," says Emily. "You are more able to let go of the things that aren't important." This time and space to reprioritise have seen an increasing focus on sustainability. "It's not just an add-on that gets discarded when business gets tough."
The recent shift down alert levels means local labels can dispatch online orders and get back to business. A positive out of all this is that the message about supporting local has gained a huge amount of traction over the past year, as the economic impacts of the pandemic response have been clear, and shopping has become a patriotic act.
It's a conversation that's key to Mindful Fashion's work and the industry's future. "We're trying to show New Zealanders how amazing our local brands are and all the reasons why they should support us, and educating them in the value of clothes that we produce," says Kate. "That's the biggest mission, to educate consumers away from fast fashion."
Supporting local, Emily believes, is enriching for everyone. "We're all in the clothing industry because we believe, for whatever reason, that clothing enhances our lives and others' lives — there's something truly joyful about it."
Share this: