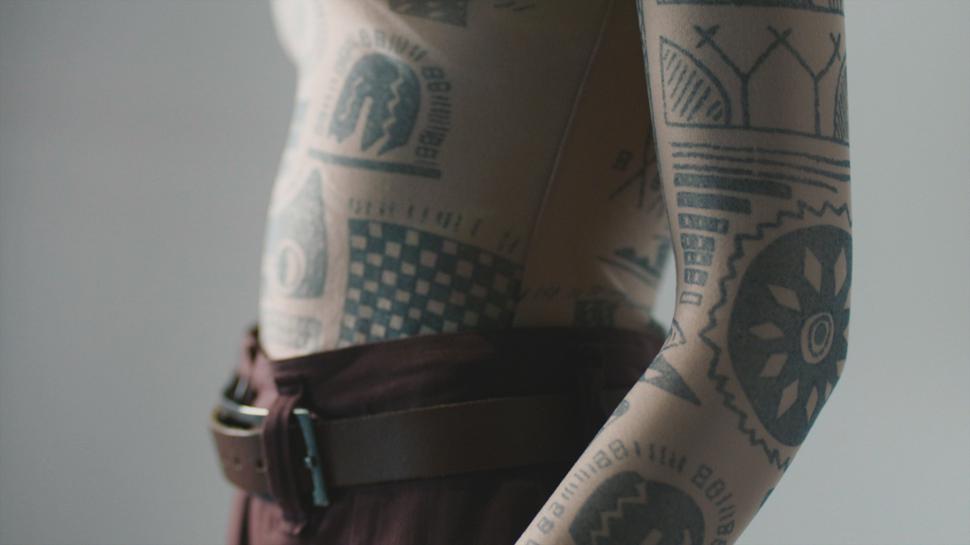 Film Director Reiner Holzemer & The Elusive World Of Martin Margiela
Documentary maker Reiner Holzemer reveals how he achieved the impossible to make 'Martin Margiela: In His Own Words'
Tuesday July 28, 2020
Martin Margiela is fashion's invisible man. The avant-garde designs that came out of Maison Margiela, his French fashion house, throughout the late 80s and much of the 90s were so filled with statement, purpose and philosophical ideas that they were greeted with almost as much confusion as they were celebration.
His vision was so far ahead of its time that the influence of his work is still keenly felt today, his ideas losing little of their power to please, shock or befuddle over time; a garment made of supermarket shopping bags held together with chunky clear masking tape, a jumper stitched together out of army surplus socks or even just the simplicity of his models being masked and anonymous.
READ: Five Must-See Movies From The New Zealand International Film Festival
Fashion commentators freely admit that they often didn't "get it". Itself an acknowledgment that they knew Margiela was getting at something with every garment. But what?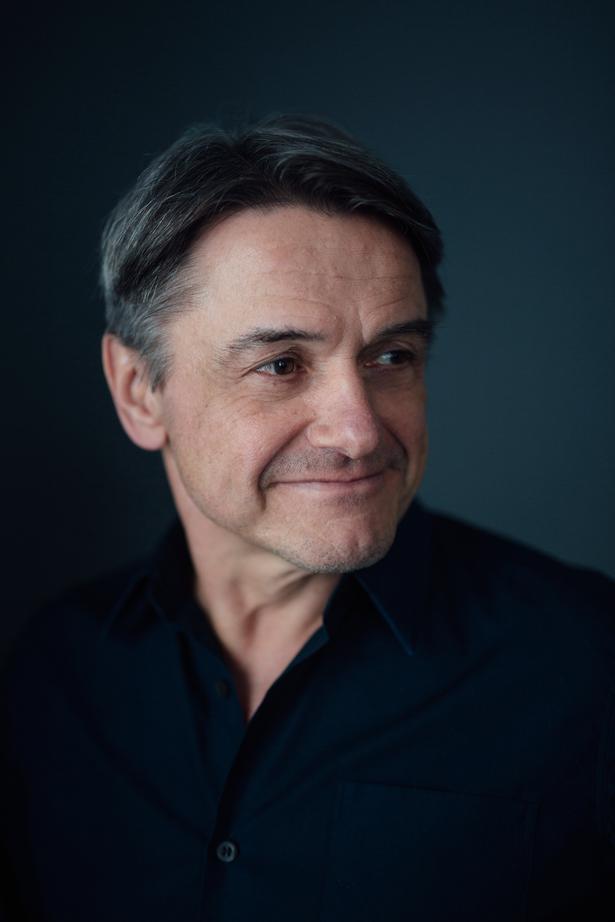 Reiner Holzemer. Photo / Supplied.

Nobody knew and Margiela himself wasn't talking. Despite being at the apex of high fashion for a smidge over two decades before resigning from the house that bears his name in 2009 he declined all interviews and refused to ever be photographed. He is as anonymous as one of his masked models. Or at least until now, he was.

"At that time I didn't know so much about Martin," documentary maker Reiner Holzemer says, before explaining how one afternoon he fortuitously stumbled upon an exhibition of Margiela's designs at a museum in Antwerp right when he was looking for a new documentary subject.

READ: Halston: The Rise & Fall Of One Of America's Greatest Fashion Designers

"I saw that exhibition and said to my co-producer, 'this is the guy I would be interested in'. He turned immediately to me and said, 'Go on dreaming. This guy never gave an interview. He doesn't want to have his picture taken. Forget about it.'. But I could not forget about it. That was the problem."

The exhibition mainly focused on the work Margiela did during his six years as creative director for the high fashion luxury brand Hermes, but it did also include a few garments from Maison Margiela. The stark conflict between the two enthralled Holzemer.

"I was immediately fascinated by what I saw. Hermes was so timeless, so elegant and so pure and I really loved that," he says. "The outfits on display which he did for his own house were so different and so irritating. The faces of the plastic mannequins were covered with masks and wearing grocery store bags on top. I thought, 'What? This guy's the same person?".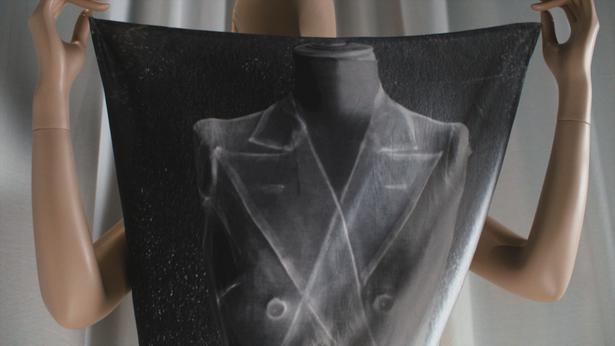 Silhouette of the spring/summer 2009 collection. Photo / Supplied.

I really didn't understand the message behind his ideas immediately and when I don't understand something immediately I like it. I was obsessed."

Softly chuckling he corrects himself, "obsessed might be a little strong but no, I did not get his work out of my mind. That was the first motivation for me to think of a movie with him."

He was undeterred by the fact that Margiela had never spoken to anyone, ever. Holzemer had recently completed DRIES, an intimate documentary on Belgian fashion designer Dries Van Noten, to great critical acclaim giving him contacts in the fashion world. He called in a favour with a French fashion historian he knew had enjoyed the film and who was also currently working with Margiela on a major retrospective of his work at the Musée Galliera in Paris.

To Holzemer's great delight his long-shot request to meet and discuss the idea of a documentary portrait was positively received. Although he later learned Margiela had ulterior motivations for agreeing.

WATCH: The trailer for Martin Margiela: In His Own Words

"Later I talked to Martin about why did he agree to make the movie and he said his wish and hope was to find someone who could simply shoot the exhibition," Holzemer recalls. "Because for him it was a one time opportunity to have 110 of his outfits from Maison Margiela together in one exhibition. He thought this is such an occasion that it would be nice if somebody could shoot it."

"So our interests met. He thought it would be nice if someone could film. I thought once I film... a bit more will be possible. But it was a process. You don't go there and say immediately, 'okay I will make the movie, I will get him in front of the camera'. No."

He says it took weeks of filming the exhibition preparations before Margiela finally agreed on making the portrait of his life, philosophy and career.

READ: Award-Winning Film Director Hiona Henare's Ode To A Sacred Maori Tradition

"You have to be patient. That's the only way it works with that kind of person. I said to Martin, "I'm a documentary filmmaker, I love to do portraits. I'm willing to involve you in the whole process and I want to simply follow my artistic idea. I want to work closely together with you" he said, "Documentary? No. No. No. No."

Holzemer says he kept filming the prep work and occasionally bringing up his vision for the documentary. Because he can operate the film camera himself he worked mostly without a crew, leaving just the two of them in the quiet of the museum's basement.

The First Monday In May: An Honest Look At The Met Gala

"The problem was that he never gave interviews. This means he doesn't even like the word interview. I learned very quickly from the beginning to avoid the word 'interview'," Holzemer smiles. "I called it always, 'conversations'. 'Can we have conversations about your work?' This was easier for him to accept this expression."

The atmosphere was still and intimate with Margiela working and Holzmer observing, until one day, a breakthrough.

"He himself began talking about what he was doing and telling me his memories. Then after three days, I dared to ask little, little questions. Sometimes he said when I asked a question it disturbs him or distracts him from his work."

He knew he had to be careful and say they found a way to make it work.

READ: Meet The Bafta-Nominated Director Behind 'Kamali', The Short Film That Has Audiences Buzzing

"You have to be respectful and very intimate at the same time. Discreet and not pushy at all," he explains. "If you push Martin too much, he'd say, 'No, I don't need that, I never wanted it so okay, goodbye'."

He also knew that showing Margiela's face was off-limits but says that didn't phase him, giving the example that if he was making a portrait of Van Gough he couldn't exactly go out and film Van Gough.

"Nobody who saw the movie ever told me they missed his face," he says. "This is not what the man's philosophy and the movie is about. It's a very intimate story and a touching story."

With time their conversations became more frequent and revealing until finally, Margiela was properly onboard with the project. This, however, did not make things any easier.

"You cannot make a movie simply about Martin Margiela. You have to involve him in every decision. Even creative or artistic decisions that you make," Hozemer laughs.

"I knew that the only way to succeed is to include him in every decision and to compromise from time to time. I've never made so many compromises in a documentary-like in this one, but I was happy to do so because my goal from the very beginning was to get him talking about his work and philosophy."

Then in an echo of Margiela's own artistic philosophy, he says, "because that's the thing that never happened before."

*Martin Margiela: In His Own Words is screening as part of the New Zealand International Film Festival

 
Share this: