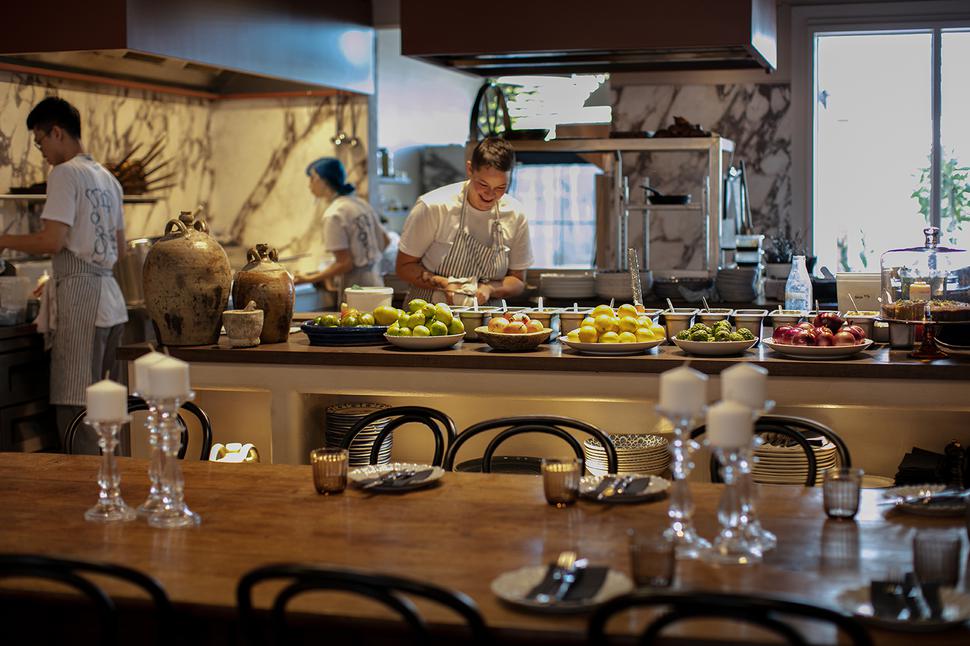 Restaurant Review: Greek Taverna Daphnes Is More Than Its Street Appeal
Handsome and humming, the Ponsonby Rd restaurant promises a good time
Thursday April 29, 2021
DAPHNES
Cuisine: Greek
Address: 71 Ponsonby Rd, Ponsonby
Drinks: Fully licensed
Reservations: For groups of six or more
From the menu: Eggplant dip $10; Pita $6; Fried cheese $22; Trevally ceviche $22; Lamb skewers $24; Octopus skewers $24; Mushroom skewers $22; Green salad $12; Village salad $12; Lemon "trifle" $15
Rating: 16/20
Score: 0-7 Steer clear. 8-12 Disappointing, give it a miss. 13-15 Good, give it a go. 16-18 Great, plan a visit. 19-20 Outstanding, don't delay.
I ate this meal with Caspar, a stay-at-home dad who spends most of his life with a beautiful boy, just 17 months old.
He was an ideal dinner guest for me because his conversational expectations were so low — I think he was happy just to spend a couple of hours with somebody who could reply in full sentences and, for the earlier part of the night at least, I was up to the task.
I took him to a very fashionable restaurant called Daphnes, which has been opened on Ponsonby Rd by the people who opened Odettes and Hugo's Bistro. "We just start with an idea then we change it as we go" the owner told me, but it didn't look like much needed changing.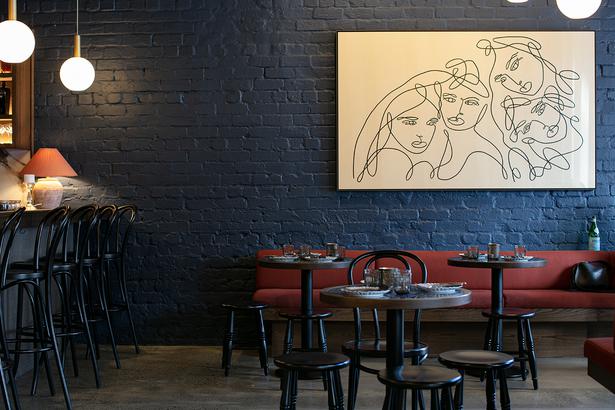 It's a big place but every chair was full, inevitably occupied by somebody hotter and younger than you. The staff are hotter and younger again, as if the labour shortage has forced employers to recruit their waiters from a modelling agency. Our guy looked like his hobby was chin-ups.
The martini is a cocktail on the rise, despite it being almost undrinkable. They make it easier for beginners at Daphnes, sweetening the cold gin just enough with elderflower syrup that you can swallow it without screwing your face up, but holding back enough that it doesn't become a liquid dessert in the way of an espresso martini.
READ: Restaurant Review: Jesse Mulligan Visits The Reliable Ponsonby Bistro
They also do their own version of a Negroni, barely distinguishable from the original, which is a good thing. I didn't fall in love with anything on the winelist, but it's fit for purpose.
If the food had been out of this world we'd be looking at an awards contender here but in my view it is just good enough: nice, familiar meats cooked in palatable ways, served with sauces and seasonings you'll already know well. There's not much I'd particularly return for, but nothing I'd send back to the kitchen.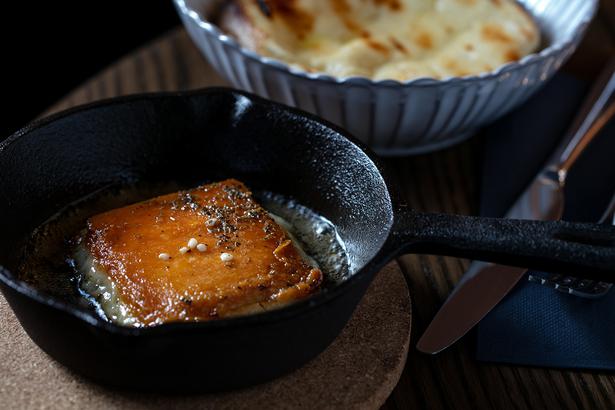 The main proposition is meat on skewers or, if you prefer, mushrooms on skewers. The waiter strongly recommended this vegetarian option and I obeyed in the way that you do when somebody beautiful suggests a course of action. But I was a bit disappointed.
Sure, not everybody can be Michael Meredith but this really was just barbecued button mushrooms with the fragrance of thyme — an ingredient treated with more reverence than you would expect in this restaurant given how commonplace it is in suburban gardens.
The lamb skewers were fantastic, the meat packed into a deceptively geometric shape but falling apart into slow-cooked wonderfulness as soon as you bit into it.
And the octopus was my favourite of the lot: the perfect way to cook this demanding variety of seafood, with both romesco and chimichurri, along with a glaze of butter and sweet sherry vinegar.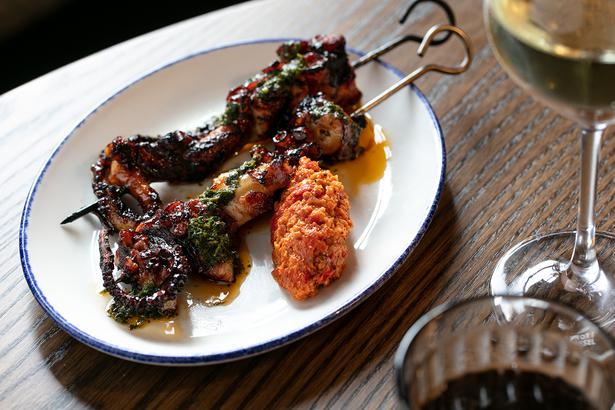 Many of the dishes are advertised by their Greek names, words so long and complicated that to an English speaker they read like ingredients in a purple shampoo. Melitzanosalata was a good-enough eggplant dip, sprinkled with toasty pine nuts.
Kefalograviera saganaki was cheese browned in a skillet, less salty than halloumi and tempered with fermented honey and oregano.
READ: Dining At Theo Papouis' Oikos Is Like Attending An Authentic Greek Dinner Party
I feel a deep attachment to cast iron pans and love having a tiny one brought to my table, even if the thing inside it is, well let's be honest, just a block of fried cheese.
We got a Greek salad but it didn't taste particularly better than that brief period in the mid nineties when we used to eat it for every meal. To be honest I am not even much of a Caprese guy, finding it a touch overrated so take my opinion with a grain of salt but I'd just go for the green salad instead, which is great.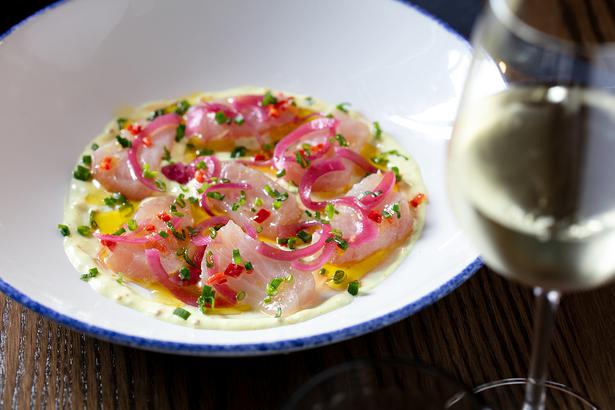 And definitely order the ceviche, which comes with labneh of all things and works a treat with bright fresh trevally, a great choice for raw fish even when you haven't run out of kingfish as they had on the night we visited.
You will have an excellent time at this place, and I'm very happy to send you here. Despite being on the traditional wrong side of Ponsonby Rd for a restaurant, the appeal of a party barn with great atmosphere and suitable libations has been enough to keep Daphnes humming from day one.
At some stage the "brand new thing" vibe will wear off and its momentum will depend on the quality of what the kitchen is sending out.
Though there's room to progress in that area, the starting point is strong and you get the feeling they will keep working hard on it until everything is just right.
Share this: