Adrienne Winkelmann Welcomes Jessica Grubisa As Creative Director
After 40 years empowering women to look their best, fashion doyenne Adrienne Winkelmann is looking forward to this new chapter in the label's history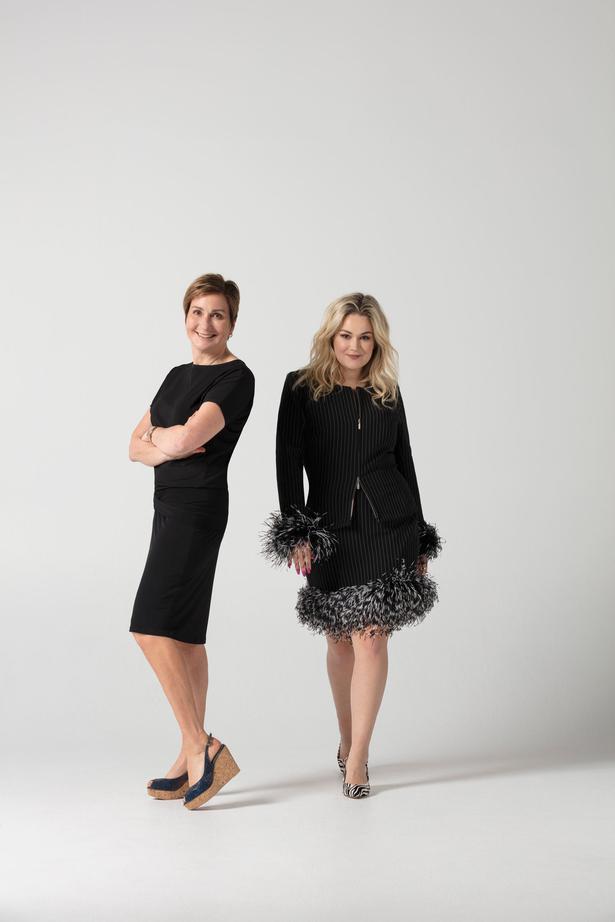 Wednesday Oct. 28, 2020
Adrienne Winkelmann is something of a contradiction. The fashion designer who launched her eponymous label in 1978 with $5000 capital has built an unapologetically glamorous signature aesthetic - designs for confident women who want to make heads turn in their smart, elegant, empowered and chic ensembles - yet Adrienne herself has often shied away from the limelight, letting her close relationships and precise approach to design speak for themselves for the past four decades.
She's designed everything from glamorous red-carpet gowns to sharp wardrobes for women shattering the glass ceiling - Helen Clark's collection of Adrienne Winkelmann power suits is now legendary.
In a year when so many of us have turned to dressing up to feel better about ourselves, it's also provided Adrienne Winkelmann the opportunity to assess its idea of glamour in an entirely new era.
"To me, glamour has always been about effortlessly turning every head in the room without trying too hard - you know you're the best dressed there."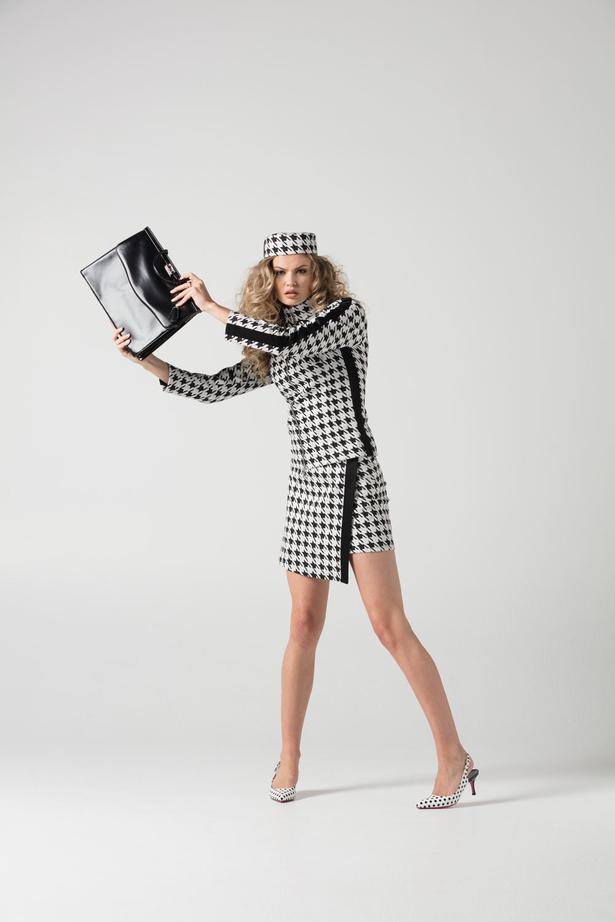 Speaking from the office of her flagship boutique in The Chancery on Courthouse Lane, where she has been based since 2000, the 62-year-old opens up about her latest efforts to breathe new life into her beloved brand, starting with the fresh appointment of designer Jessica Grubisa as creative director of Adrienne Winkelmann. It's a partnership that has come full circle for both women - Jessica started working for Adrienne in her workroom as a formidable "fashion baby" while studying fashion at Whitecliffe College of Arts and Design a decade ago.
"It's been a long time coming," says Adrienne, whose flagship boutique is a stone's throw away from a bustling workroom of dedicated sewers, an archive of fabrics and a library of fashion magazines that date back to the 70s (a magazine haven for fashion nerds).
"Jess and I worked together then for four years and we had an instant rapport; she pushes me and I nag her about her technique and tailoring. So we've always just bounced off each other very well. I can tell her exactly how she is; and she can say the same to me. I might say 'I don't think that really works' because I'm more of a traditionalist; and then she'll say to me 'Yes it does!' That's a good thing. I think in all good partnerships you need to spark off each other."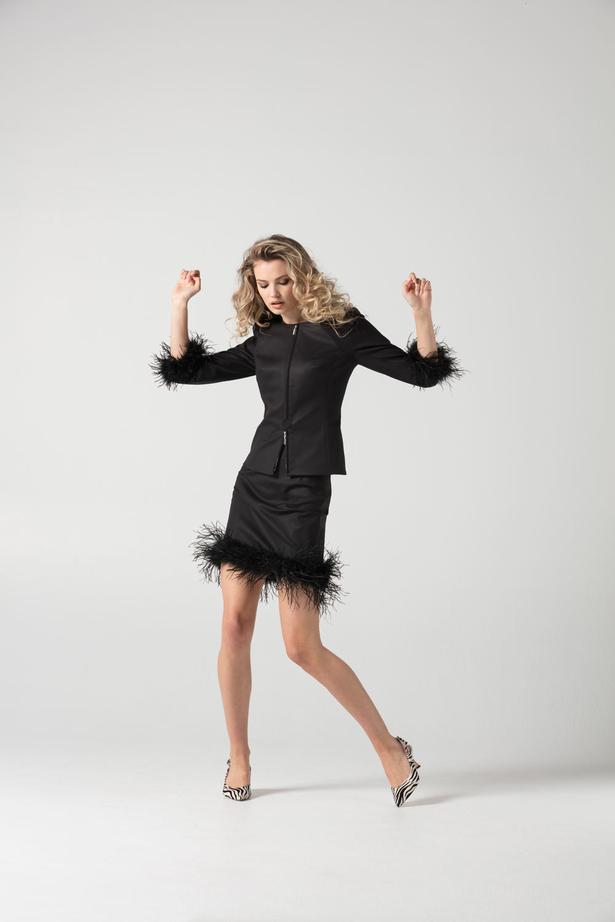 For Jessica, the opportunity to return to the Adrienne Winkelmann fold came at a time in her life where she was looking for the next challenge, having closed the doors on fashion label Harman Grubisa - which she co-founded and co-designed with friend and business partner Madeleine Harman - towards the end of 2019.
The duo's sophisticated designs were widely lauded, winning the prestigious Australia/New Zealand regional International Woolmark Prize in 2017. Finding her feet at Adrienne Winkelmann, that same passion for sophisticated, luxurious fashion is what excites Jessica most.
"I do think that Harman Grubisa led me here," the 31-year-old says, reflectively. "Everything I achieved and learned with HG, I'm putting into practice here. Adrienne has always been my favourite New Zealand designer and has always been a pinnacle of what I think fashion should be. To work with Adrienne, and focus on an exciting new future is so rewarding. I have been inspired by the women that come into the store and the relationship Adrienne has with her clients."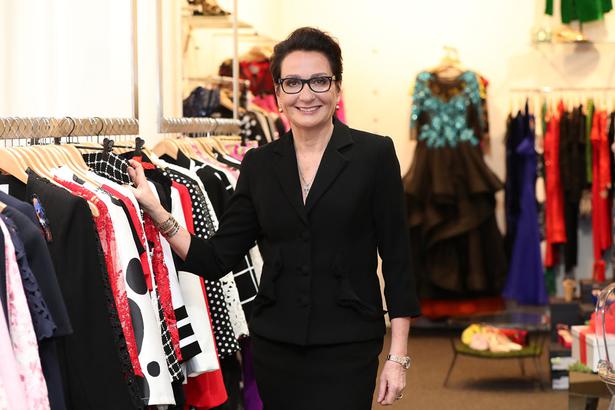 The pair share a warm, mutual respect for each other in their combined efforts to make women look and feel good.
"Creatively, we work across everything together," says Adrienne, the elusive designer explaining that this is the first time she's ever worked with someone else on her brand. "I design very organically, thinking about a range six weeks beforehand. Jessica fell into that process very easily. As soon as we started working together we were on the same page, particularly because we both have a passion for tailoring."
With emerging design talent Sam Malloy also in the team, Adrienne is learning to appreciate the new energy around her. "It's good to have younger designers because they push your aesthetics," she says. "Sam's been with us for two years and is another crazy Croat!" the pair laugh.
READ: The Local Fashion Brands Making Face Masks
Since coming on board in February, Jessica has already worked across two collections interrupted by Covid-19. "It was baptism by fire!" says Adrienne, however, despite the challenges, Jessica has managed to help steer the brand in a fresh direction including helping drive the brand's debut into e-commerce.
"We had no idea about e-com," says Adrienne "and missy here came along and pulled us up by the straps." During lockdown, Jessica drove the creation of their glamorous face masks - one dripping in crystal embellishment was a surprise hot-seller.
Today, the designer duo is excited about the release of a 40-piece sub-brand simply called AW, aimed at offering solutions for busy women who require easy work-to-weekend essentials you can throw in a gentle machine wash.
The concept is not unlike Donna Karan's popular "Seven Essentials" capsule line introduced in 1985 - designs created to help career women make easy decisions about what to wear.
"Every piece we've based on an archive piece made with heritage fabrics; clothes that women can wear with ease that still have the same qualities that Adrienne strives for," says Jessica.
"There's a lot of busy women like myself," says Adrienne, "who work very long hours. Come Sunday and you join the family and wonder 'what am I going to wear?' because you're so keyed into what you have to wear as an executive, so this collection is filling the void of all those things."
FASHION: Elegant Summer Looks Inspired By Sunday Best Dressing
The new collection marks a promising future for this partnership, which has become an endearing conversation between established and new. "I guess you could say I was a little arrogant with my brand because it's been successful," says Adrienne. "We'd just do it my way and that was the way it was. With Covid you can't be arrogant. Fashion is a hard business. There's no room for lazy people.
"You've got to be a workaholic and really love it, otherwise you just don't succeed," she says.
"But what I've learned from Jess is the power in being spontaneous - and to remember to laugh a bit more."

- The new AW by Adrienne Winkelmann collection is available from today. Adriennewinkelmann.co.nz
Share this: